Former Essex PC Guilty Of Links To Bomb Hoax
21 February 2018, 07:07 | Updated: 21 February 2018, 09:31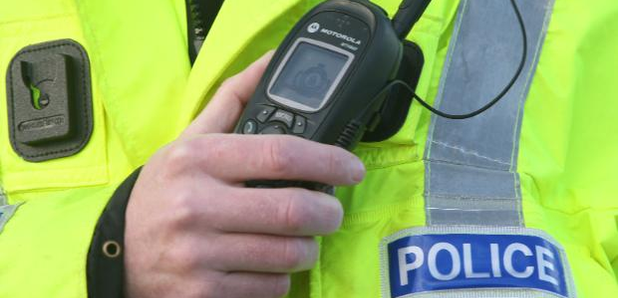 A former Essex police officer has been found guilty of gross misconduct in connection with a bomb hoax in London in 1999.
DNA evidence that came to light in 2015 linked PC Craig Davis to a handwritten note on a wall of a fast food restaurant in London on November 10, 1999. The note referenced the neo-Nazi group Combat 18 and warned of an explosion.
Davis, who was based on Canvey Island, did not contest or attend a misconduct hearing at Harlow Magistrates' Court where he was found guilty of gross misconduct in having breached professional standards of police behaviour in relation to two counts of honesty and integrity.
He had signed an application form to join Essex Police which included a range of questions relating to security information and any involvement with espionage, terrorism or sabotage. He replied 'no' to all relevant questions and his application was successful.
Davis was arrested and interviewed by the Metropolitan Police in March 2017 in relation to the note but denied having any knowledge of or involvement with Combat 18, writing the note, or fixing it to the wall of the restaurant.
He made the same denials again in a signed statement in July 2017.
The hearing reviewed evidence from a handwriting expert whose findings strongly supported the view that Davis had written the note, according to Essex Police.
Davis, who had been on restricted duties after his arrest, resigned from the force on February 9.
It came ahead of the misconduct panel's decision which said he would have been dismissed if he had not already resigned, according to Essex Police.
A discreditable conduct allegation against Davis was found not proven.
After the hearing Chief Superintendent Rachel Nolan, the senior officer sitting on the panel, said, "while no information or evidence was found to specifically indicate Pc Davis was ever an active member of Combat 18 or had any involvement in right wing extremist activity, his actions have fallen well short of the standards we demand we have had no choice but to issue this sanction."