French Flag Half-Mast In Colchester For Nick Alexander
16 November 2015, 06:56 | Updated: 16 November 2015, 07:03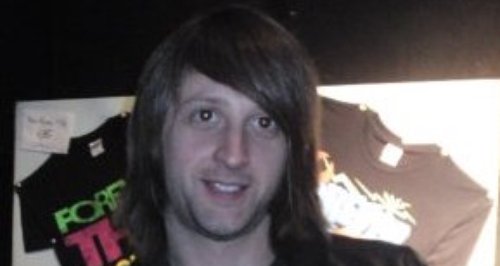 The French tri-color flag is standing at half-mast over Colchester Town Hall in memory of Nick Alexander, who was killed in the Paris terror attacks.
36 year-old Mr Alexander, who was originally from the town, was selling merchandise for the band Eagles of Death Metal at the Bataclan Concert Hall on Friday night, when gunman burst in started shooting.

Colchester MP, Will Quince, said: "It's as a mark of solidarity, but also as a poigniont reminder of the loss of one of our own, Nick.

"The mood in the town will be very much that of the tragic loss, and our thoughts and prayers go out to him and his family.

"From what i hear he was very much a lover of music and a man of peace. It's absolutely tragic that he was out there doing something he loved and sadly this awful, barbaric act took place".

It is understood Mr Alexander died while trying to save someone else.

In a statement his family said: "It is with huge sorrow that we can confirm that our beloved Nick lost his life at the Bataclan last night.

"Nick was not just our brother, son and uncle, he was everyone's best friend - generous, funny and fiercely loyal.

"Nick died doing the job he loved and we take great comfort in knowing how much he was cherished by his friends around the world.

"Thank you for your thoughts and respect for our family at this difficult time. Peace and light."

His girlfriend, Polina Buckley, had appealed for help on Twitter to find Mr Alexander.

On Facebook, she said: "This was the most loving, passionate and eventful relationship I've ever experienced. You were my everything. My lover, my best friend, my soulmate.

"I am completely crushed and heartbroken right now. I will miss you terribly.

"Sleep tight, my sweet prince. I will always love you."

A GoFundMe account has been set up in memory of Mr Alexander. It has raised more than $56,000 (£36,900).