Fresh Appeal Over Fatal Southend Fire 10 Years On
10 November 2015, 12:26 | Updated: 10 November 2015, 12:32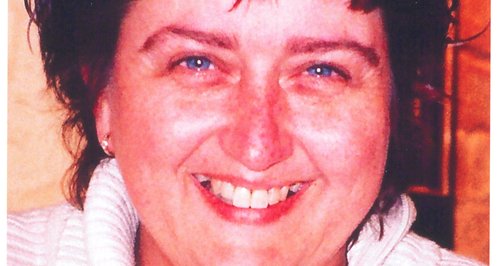 The family of a woman who died in an arson attack on their home in Southend have made a fresh appeal to catch her killer 10 years on.
Mother of two Andrea Daly, 40, died in the house fire in Rochford Road on November 10, 2005.

Investigators found the blaze was started deliberately when something was put through the letter box of the flat at about 3.30am that day.

Her sons Richard and Stuart, then aged 20 and 17, jumped from a first floor window as the flames took hold but German-born Mrs Daly could not be saved.

Despite extensive police inquiries, the people responsible remain at large and their motives remain unknown, Essex Police said.

Husband and father Keith Daly, 55, was working away from home at the time and described his devastation at discovering the news.

He added: "For 10 years we have struggled, whereas the person who did this has been out there for ten years with this on their mind.

"But someone must have a conscience. It's not only my life and the boys' lives they have affected, but our whole family's lives.

"There is a part missing and there will always be a part missing.''

Their son Richard, now 30, described hearing his mother's screams as the fire took hold.

He added: "The next thing I knew I could hear loud crackling and my brother came running over, burst open the window and dived out of the window like he was diving into a swimming pool.

"I tried to go to the door to pull the handle open. My hand was bubbling when I touched the handle.

"All I could hear was my mum screaming and bellowing. I realised I couldn't do anything.''

Essex Police have now launched a fresh appeal and Crimestoppers is offering a reward of up to £10,000 for information leading to the arrest and conviction of anyone linked to her death.

Detective Inspector Steve Ellis said: "Ten years may have passed but the pain felt by Andrea's family continues.

"They need answers and we will not stop looking for them until we have found her killer, or killers.

"Someone knows who committed this appalling crime. They may have felt frightened to come forward with information in the past, or felt obliged to stay silent.

"However, allegiances and relationships will have changed over the last 10 years and I would appeal directly to those people to help us resolve this case for Andrea's family.

"She could have been anyone's wife, mother, sister, or daughter. Andrea and her family deserve justice.''

A dedicated phone line has been set up on 01277 266869 for anyone with information to contact, or they can email scdappeals@essex.pnn.police.uk or call Crimestoppers on 0800 555111.