Gang To Tackle Gangs In Essex Launches
6 June 2016, 06:35 | Updated: 6 June 2016, 06:38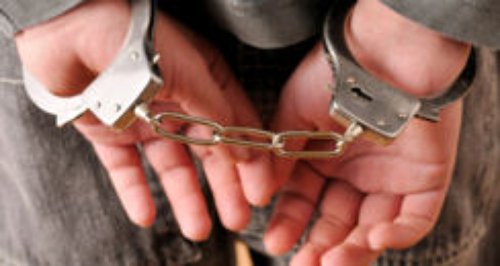 A new campaign has been launched aimed at tackling gang-related crime in Essex.
"Gang's Don't Care - Do You?" is being run by the charity Crimestoppers and wants to encourage residents to come forward about crimes on their streets including knives, guns, violence, drugs and sexual exploitation.
It is being promoted through social media like Twitter and Facebook and wants to raise awareness that anyone with information can contact the charity anonymously.
Antonia Litten, Eastern Regional Manager for Crimestoppers, said: "Those that do not want to speak with Essex Police about gang-related crime can contact Crimestoppers 100% anonymously through our 24-hour number 0800 555 111 or our secure online form at crimestoppers-uk.org
"People often ask me why someone would not contact the police if they knew about gang crimes and violence in their neighbourhood or about someone who carries a knife, or someone who was being sexually exploited by a gang.
"Sometimes, it can be the fear of a criminal finding out that you have gone to the police about them; it can paralyse a community.
"Crimestoppers takes information anonymously.
"We don't take any personal details and we can't trace information given online or over the phone.
"We give people that peace of mind."
Stuart Rawlins, Chair of Essex Crimestoppers Volunteer Committee added: "People should feel safe and secure in their own community.
"No one has anything to fear by contacting Crimestoppers as you will remain anonymous.
"In the 28 years that Crimestoppers has been running we have never broken our promise of anonymity".

Roger Hirst, Police and Crime Commissioner for Essex, said: "I am pleased to support this Crimestoppers campaign designed to raise awareness of gang activity, enabling members of the public to report suspicions anonymously and safely.
"I hope this will help build an intelligence picture which will form part of a strategy of disrupting gangs, of protecting the vulnerable, and of intervening early to provide meaningful alternatives to gang life."