Get Healthy Across Essex Thanks To New Website
17 January 2018, 06:39 | Updated: 17 January 2018, 06:41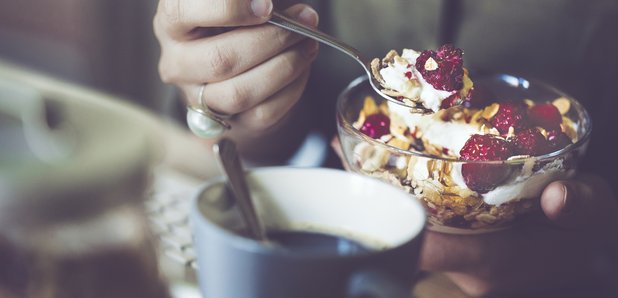 An Essex-wide health campaign is asking people to kick off 2018 by taking part in their new campaign.
The move sees all local authorities and health partners working together for the first time to promote health advice tailored to the needs of the local population.
The www.livewellcampaign.co.uk website acts as the countywide one stop shop for everything residents need to know about local health initiatives and activities in Essex.
One of the website's aims is to encourage Essex residents to be more active and to make healthier lifestyle choices for themselves and their families.
The website will focus on the issues that are prevalent in the county so that issues affecting the 12 local authority areas can be tackled more effectively.
To celebrate the launch of the website, residents are being encouraged to take part in a number of #21 challenges - a nod to the fact that it takes 21 days to break or create a new habit.
The first part of the campaign is #21situps21days and it will run on social media for three weeks and those who take part will be in with the chance to win prizes such as Fusion gym memberships, the new Jamie Oliver cook book and healthy food products.
Residents can find out more information on @livewelllocal on Twitter or @Livewell Campaign on Facebook.
Cllr Peter Tattersley, Cabinet Member for Health and Communities at Braintree District Council, said: "We want residents to live well in healthy and resilient communities as good health impacts every single part of life. We are very proud of the public health work we are doing with our partners and all the local authorities in Essex, to encourage people to make small changes to their lifestyle. We look forward to continuing to deliver ways for our residents to lead healthy and happy lifestyles."
Cllr John Spence, Essex County Council's Cabinet Member for Health and Adult Social Care, said: "We hear so much about over-eating and obesity across all ages and I can't be the only Essex resident who knows they've overdone it during Christmas! But this is not just a passing fad; the scale of the issue is demonstrated by the scale of collaboration between councils and partners across the County; let's learn to live healthier, happier and longer."
Mike Gogarty, Public Health England Director said: "The start of the year is a good time to think about our lifestyle choices. We can all benefit from making changes and 21 days is an achievable goal that may lead to longer term health improvements. "Why not chose an easy goal to start with. It doesn't matter if we have an off day, don't stop, just let that go and do as best we can towards the 21 days!"
Lynda McWilliams, Tendring District Council's Cabinet Member for Health and Education, said she fully backs this new initiative.
"We are always looking for ways to promote healthier lifestyles and wellbeing for our residents in Tendring and this project ticks so many boxes," she said. "It is all about making those little changes in the way we live now that will benefit us in the years to come. Working together we can help to make a significant difference to the overall health of our communities."