"Goldfinger" Murder Near Brentwood A "Professional" Hit
10 March 2016, 07:05 | Updated: 10 March 2016, 07:07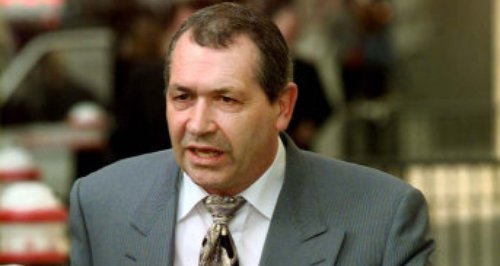 Police have confirmed notorious criminal, John "Goldfinger" Palmer" was killed at his home near Brentwood by a professional hitman.
The 65-year-old was found shot in the garden of his remote woodland home in South Weald on June 24 last year.
Essex Police originally thought he died of natural causes but it later emerged he had been murdered.
They now say the crime scene had been "professionally'' stripped of evidence which would have made it obvious the killing was suspicious.
Detectives confirmed that because of the clean and professional nature of the killing and Mr Palmer's links to major crime, their only line of inquiry was that he was the victim of a hired gunman.
They are investigating Mr Palmer's links to major crimes and crime groups operating in the UK throughout last year. This includes but is not limited to the #14 million Hatton Garden heist.
Detective Chief Inspector Stephen Jennings said: "Due to John's significant criminal history there are people or groups of people who may have wished to do him harm.
"Therefore our search is not just for the gunman but for a person or group of people who may have commissioned the killing.
"There are two very significant main lines of inquiry at the moment, the first being that John was due to stand trial in mainland Spain relating to real estate fraud that followed an eight year investigation.
"The second is a combination of factors throughout 2015 which included a number of significant crimes in the UK, significant law enforcement intervention into organised crime in the UK and significant arrests of people in organised crime groups.''
Other possible motives include reprisals among rival gangs and links to major crimes, including some which may have been thwarted by police.
Mr Palmer was due to stand trial in Spain following his arrest in Tenerife in 2007, where he was charged with fraud, firearm possession and money laundering. There may have been concerns about what he would say in evidence.
Mr Jennings said the investigation had been complicated by the fact that many of those who know what happened are part of the criminal underworld.
A man described as a "possible suspect or witness'' was spotted near the house at 5.50pm on June 24 - 20 minutes after Mr Palmer was found dead.
He is described as white, in his early 20s, about 5ft 10ins, of slim build, with short blond hair and casually dressed in light blue jeans and a light coloured baggy top.
Detectives are also looking to trace two or three men seen digging a hole in the woodland surrounding Mr Palmer's home at about 11.50am on June 23.
Officers and paramedics who attended the crime scene originally treated the death as natural causes linked to recent keyhole surgery to his chest.
Four days later a post-mortem found evidence he had been shot. Two officers have since been disciplined for failing to properly follow procedures.
It is thought that this surgery was common knowledge among friends and family and could have been deliberately used to disguise the injuries.
Detectives found a hole in the fence surrounding Mr Palmer's sprawling grounds which they believe the gunman used to watch his movements.
They believe the hitman climbed over the fence and struck from a short distance using a handgun in one of the only areas of the house and garden not covered by Mr Palmer's own CCTV system.
The force released footage from this CCTV showing Mr Palmer gardening and burning documents at about 5.18pm. This is the last time he was seen alive.
Mr Jennings revealed for the first time that Mr Palmer staggered some 20 metres after being shot before being found dead by his son, James Ketley's, girlfriend.