Grays Man Jailed For 14 Years For "Vicious And Unprovoked" Attack
2 December 2015, 07:05 | Updated: 2 December 2015, 07:07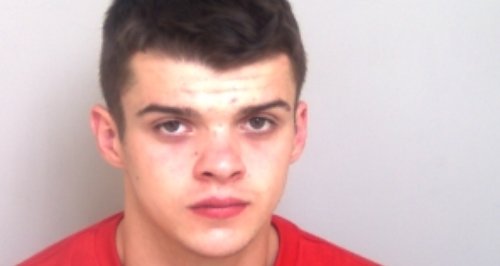 A 20 year-old man has been jailed for a "vicious and unprovoked" assault in Grays that left another man with life-changing injuries.
Jake Tierney-Campbell, from Richmond Road in the town, attacked a 39 year-old man who had been smoking outside his own house on Brooke Road on Sunday, 14 June.

Witnesses reported seeing him punch the victim in the head and then kick him repeatedly while he was slumped on the floor, before running off.

Essex Police says there is "no clear motive" to the attack and the victim may never fully recover from the serious head injuries he suffered.

Investigating officer Pc Owen Clements said: "Unfortunately it is unlikely that Tierney-Campbell's victim will ever fully recover from the serious head injuries he suffered that night. This was an incredibly cowardly and unprovoked attack on a man standing outside his own home.

"Tierney-Campbell then ran off and tried to evade justice with the assistance of Cottom. However a thorough investigation by Essex Police soon identified him and I am pleased he has been convicted and jailed.

"I hope it will be of some small comfort to the victim and his fiancée that Tierney-Campbell will now be spending a number of years in prison for his vicious crime."

An 18-year-old woman, Hannah Cottom, of St Peters Road, in Grays, was also sentenced to a 10 month prison sentence suspended for 12 months for assisting an offender.

She had disposed of the clothes that Tierney-Campbell was wearing when he carried out the assault.