Greater Anglia Announces £3.5m Investment In Network
11 December 2015, 11:39 | Updated: 11 December 2015, 11:42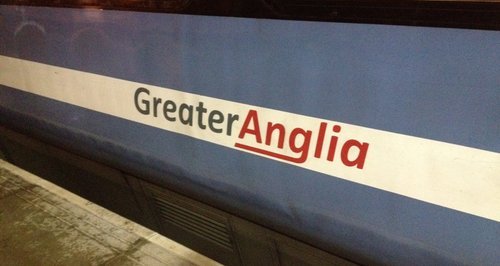 Greater Anglia has announced it is to invest another £3.5 million into improving trains and stations.
It says the money will go on refreshing the interior of another 10 of the company's Class 317 trains on West Anglia services between London and Broxbourne, Hertford East, Harlow, Bishops Stortford and Cambridge.

This includes new seat covers, vinyl flooring, trim and carpets, as well as interiors being resprayed and given new signage.

Other improvements include further investment in "fleet reliability projects", raising presentation and cleaning standards, and investing in on-train announcement systems.

There will also be investment in station presentation and painting schemes, and renewal of station clocks at stations in Billericay, Colchester Town, Hatfield Peveral, Kelvedon, Shenfield, Stowmarket and Wickford.

The company says it takes the amount its invested in the network since taking over in July 2014 to £40 million.

Jamie Burles, Managing Director of Abellio Greater Anglia said: "This additional £3.5 million investment in raising service standards demonstrates our ongoing commitment to deliver a better service for our customers.

"We have now more than doubled the investment we announced at the start of our short franchise in 2014, with over £40 million now being spent on refreshing and refurbishing trains, upgrading stations, improving train cleanliness and providing better information to passengers.

"Despite two short franchises we have been fully focused on delivering short term improvements as well as helping to secure the long term investment that our region's rail network deserves.

"We know there is more to do to achieve the quality and consistency of service our customers rightly expect and we will keep on doing all we can to improve train services across our network through to the end of our current franchise."