Harlow & Essex County Council Apply For Unauthorised Traveller Injunction Extension
2 June 2017, 08:16 | Updated: 2 June 2017, 08:18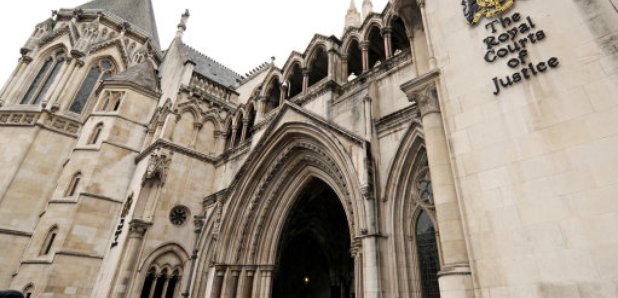 Harlow Council and Essex County Council have applied to extend Harlow's district-wide injunction which bans unauthorised traveller encampments.
The Councils have been planning this move for several months with an application to extend the injunction made to the High Court last Friday (26 May 2017). The application will be heard at the High Court on Wednesday 14 June 2017. The current injunction expires at midnight on 16 June 2017.
The existing injunction bans 35 named persons from setting up unauthorised encampments on any land in Harlow. It also protects 321 vulnerable sites across Harlow including parks and playgrounds, previously occupied sites, highway verges, schools, cycle tracks and some private land from persons unknown setting up unauthorised encampments.
In addition, the Councils are seeking to:
" Extend the injunction for four years until midnight on 15 June 2021 (with a review of the order by the court in June 2019) or for a period that the court sees fit.
" Include private land at the Old Comet Site in the injunction.
" Add five more named people to the injunction order.
Back in March 2015 the Councils joined forces and applied for an interim district-wide ban after the town experienced 109 different unauthorised encampments for nearly 18 months. In December 2015 a full injunction was granted by the High Court to run for 18 months.
At the time a catalogue of concerns raised by residents and businesses over damage to public spaces, fly-tipping, human waste, anti-social behaviour and the daily disruption to people's lives and livelihoods caused by persistent encampments was reflected in the evidence presented at Court.
Harlow Council knows that unauthorised traveller encampments impact on both local communities and the town's green open spaces, therefore it doesn't not want to see a return of the situation before the injunction was granted. The injunction has proved to be a deterrent in Harlow which quickly resolves any issues on the land it covers. Breaching the injunction is a serious offence and could lead to a custodial sentence.
From this morning (1 June 2017) Harlow Council staff have started to place legal documents on land around the town which is a requirement for the injunction application. This will be on the sites which would be protected from future unauthorised traveller encampments.
The documents can be read and viewed by the public and although each document pack on site will be photographed, residents are asked to ensure they put them back. The Council is also aware that some may get displaced by weather conditions.
A copy of the legal documents can also be viewed online at www.harlow.gov.uk/illegal-encampments