Harlow MedTech Centre To Spur Regeneration
4 March 2016, 07:13 | Updated: 4 March 2016, 07:19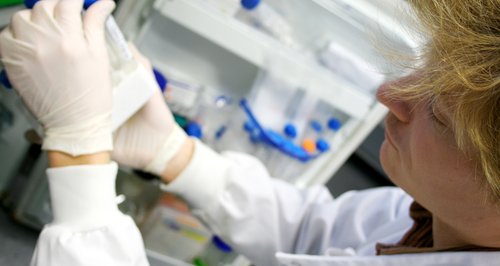 The leader of Harlow Council says a new multi-million pound Medical Technology Innovation Centre will bring thousands of jobs to the town and spur regeneration of the town centre.
A deal worth £7.5 million was signed for the centre at the Harlow Enterprize Zone between Anglia Ruskin University, Essex County Council, and Harlow District Council.
Anglia Ruskin will spend £5 million on the project, with £2.5 million coming from the County Council.
It is due to open in Autumn 2017 with work starting later this year.
Councillor John Clempner said: "It's going to be of a quality that will rival any science park in Cambridge or Oxford, it's going to be of that quality.
"In total, the add-up number of jobs in the high tech sectors around Public Health England and the Enterprize Zone we're talking about around 7,500 really high quality jobs.
"(Added to that) the knock-on effect both in Harlow and the surrounding region that's going to drive lots of other things as well as provide lots of opportunities for local people.
"In addition to creating the jobs and reinforcing the case for infrastructure it'll also provide the critical mass and opportunity for regneration of the town centre in Harlow, which is much needed".
The centre will be part of the planned Science Park at the Enterprize Zone.
Councillor Kevin Bentley, Deputy Leader of Essex County Council and Cabinet Member for Economic Growth stated: "The life sciences and healthcare sector is key to economic growth in Essex so I'm pleased to be working with Anglia Ruskin University on this important project.
"The Medtech Centre will bring jobs and growth to Harlow, as well as providing new opportunities for research and academic collaboration".

Professor Michael Thorne, Vice Chancellor of Anglia Ruskin University said: "We are delighted to be working in partnership with Essex County Council to develop collaborative facilities for innovative businesses looking to start up in or relocate to Essex.
"The Harlow MedTech Innovation Centre will boost the development of our MedTech Campus, creating one of the largest health innovation spaces in the world".