Harlow Motorcyclist Hits 148mph With Pillion Passenger
30 March 2015, 14:12 | Updated: 30 March 2015, 14:15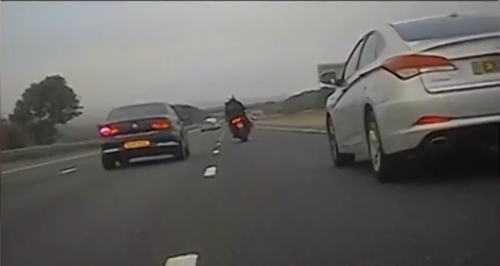 A Harlow motorcyclist's been caught going at 148 miles per hour with a passender riding pillion on the M11 southbound.
It's the highest speed ever recorded in the UK by a rider carrying a pillion passenger.
43-year-old Paul Roberts of Malkin Drive Lane was riding to work on his Kawasaki ZZR 1400 with a friend as passenger on Friday September 12.
He joined the M11 at Hastingwood and was seen and followed by Pc Paul Hills.
A video camera on the PC's bike recorded Roberts' driving - as he weaved across all three lanes.
You can watch that video here.
Roberts was eventually stopped near Chigwell and later summonsed for dangerous driving.
He's been given a 15 month driving ban and has to pay a fine of £460.