Harlow MP Raises Bouncy Castle Concerns At PMQ's
4 July 2018, 15:17 | Updated: 4 July 2018, 15:19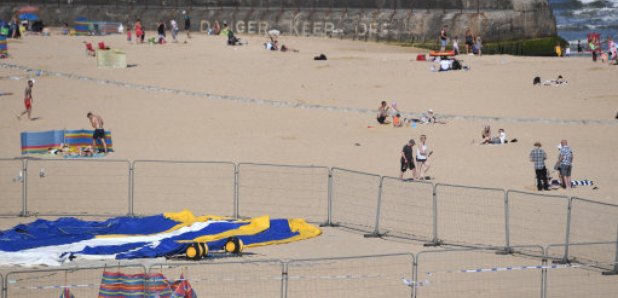 During Primer Ministers Questions today, the MP for Harlow asked Theresa May to "urgently review" the regulations surrounding bouncy castles.
It's after the death of two little girls involving inflatables.

Robert Halfon said he was contacted by the grandmother of 7 year old Summer Grant, who was killed in 2016 in his constituency, when the bouncy castle she was on blew away.

And he said there was another "horrific fatality" this weekend, when three-year-old Ava-May Littleboy died from a head injury when she was thrown from a bouncy castle in Gorleston-on-Sea, near Great Yarmouth, on Sunday morning.

Mr Halfon told the Commons he had also been contacted by parents around the country who said their children had been injured in similar circumstances.

He asked: "Will (Mrs May) urgently review the regulations around bouncy castles and inflatables and implement a temporary ban on bouncy castles and inflatables in public areas until we know that they can be safe?"

Mrs May offered her condolences to the families of Ava-May and Summer.

She said: "I do share (Mr Halfon's) concerns about these tragic incidents.

"As regards the incident that took place at the weekend, I understand Norfolk Police, aided and working with the Health and Safety Executive, have started an investigation into the incident.

"It's too early to know the cause of the incident but if any findings emerge from the investigation then the necessary recommendations to improve safety will be shared across the relevant sectors as soon as possible."