Harlow MP Shocked By Councillor Comments
18 January 2018, 17:31 | Updated: 19 January 2018, 15:28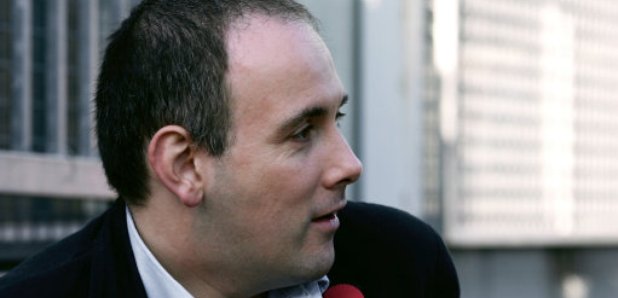 The MP for Harlows calling for a local councillor in the town to resign after he used the phrase "it's like beating your wife" to explain a political point during a recent interview
Harlow councillor Mike Danvers, who is responsible for the authority's finances, was criticised by the town's Tory MP, Robert Halfon, and Commons Leader Andrea Leadsom for his remarks in an interview with a local paper.
In an interview yesterday, Harlow District Councillor, Mike Danvers, described a poll that the Essex Police and Crime Commissioner conducted "like beating your wife" because "at the end of the day he's going to get the answer he wants".
Ian Hudson, Chair of Harlow District Chamber of Commerce and former Green Party Candidate, defended Cllr Mike Danvers' comments as just a "figure of speech" and said he was "fed up of people looking for reasons to be offended". He sent these tweets from both his personal and Harlow Chambers accounts.
Harlow MP, Robert Halfon said, "I was incredibly saddened to hear of Harlow Councillor Mike Danvers' comments about wife beating during a formal interview last night.
These references are all the more distressing in light of the tragic and fatal cases of domestic violence in Harlow in recent years, of which I am sure he is aware.

There is absolutely no place for jokes or collaquial comments about domestic violence."
The Harlow MP voiced his concern at these offensive and distasteful comments in the House of Commons, asking the Leader of the House:
"My honourable friend will know of tragic and fatal cases in my own constituency of Harlow. Sadly, yesterday, a senior Labour councillor, Mike Danvers, made a joke about beating one's wife which incredibly was supported as a 'colloquialism' by the manager of Harlow District Chamber of Commerce.
Does she not agree that we should condemn this, that the councillor should resign, the Manager of the Harlow Chamber of Commerce should apologise and that we must be sensitive about domestic violence?"
In response, the Leader of the House, Andrea Leadsom MP, replied, "There is no joke, nothing funny, and nothing at all amusing about domestic violence, and I certainly agree with him that particularly people in public life need to be extremely careful about the jokes that they make."
The Leader of the House offered her reassurance that the Government is committed to stamping out domestic violence and will be introducing a new Domestic Violence and Abuse Bill.
Statement from Councillor Mike Danvers
"I would like to apologise unreservedly to anyone I have offended with comments I made during an interview with Your Harlow yesterday regarding the Council's budget proposals for 2018/19."
"I understand that it was completely inappropriate."
"Domestic violence is an extremely serious issue, which has a devastating impact on the lives of victims."
"I was completely wrong to refer to it in the way I did, and will be much more sensitive and careful with my language in future."