Harlow MP Urgent Question Not Granted
2 July 2018, 16:40 | Updated: 2 July 2018, 16:41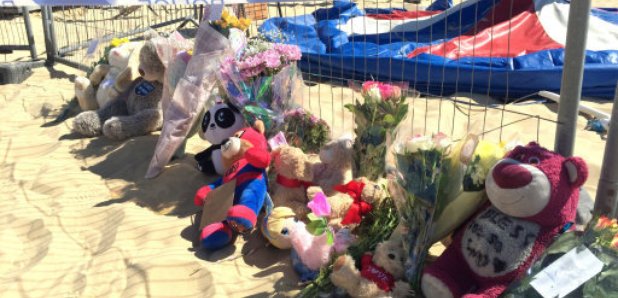 The MP for Harlow's request for politicians to discuss a temporary ban on inflatables in public spaces, hasn't been granted.
He wanted an urgent question in the House of Commons about it, after a three-year-old girl died when she was thrown from an inflatable trampoline while at a beach in Norfolk yesterday.
It's a subject he's talked about before after seven-year-old Summer Grant was killed in his constituency in 2016, when the bouncy castle she was playing on blew free from its moorings.
Mr Halfon said he was "disappointed" but would table a Commons motion about it.
An investigation's now started after what happened in Gorleston yesterday.

Norfolk Police said witnesses reported hearing a "loud bang" before the inflatable "apparently burst".

The girl, who was visiting the area with her family from Suffolk, later died in hospital.

Police say the attraction was licensed, and the local authority was now conducting checks on others in the area.

Tributes including teddy bears and bunches of flowers have been piling up against a metal perimeter fence encircling an area of the beach where the deflated inflatable is still in place.