Harlow Town Centre Needs Help To Deal With Anti-Social Behaviour
22 January 2018, 06:00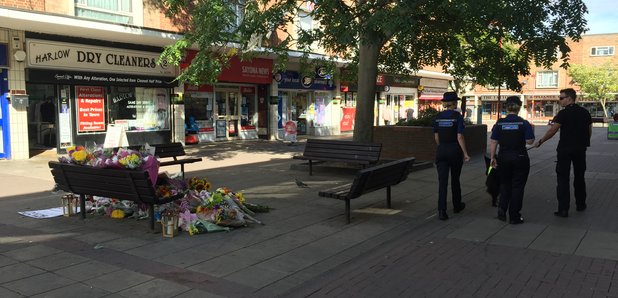 After a dispersal order was issued because of antisocial behaviour in Harlow town centre, the council wants to deal with it but needs OUR help.
Harlow Council is asking residents and businesses to have their say on the concerns that affect them in the Town Centre, so that the Community Safety Team can look at obtaining new legislation to combat the issues that matter to the local community.
A public dispersal order was issued for the town centre earlier this month for the Carters Mead area of Harlow following reports of anti-social behaviour in the area.
The order ran from 6pm Sunday, January 7 until 6pm on Tuesday, January 9 and will give our officers the power to order people causing anti-social behaviour to leave the area.
As part of the consultation process, a short survey is available which asks a few key questions about what affects residents most when they come to the Town Centre. This survey is available online at: https://www.surveymonkey.co.uk/r/B6QLJLD and paper copies are available at the Civic Centre and Latton Bush Centre. You can also request one to be sent to you in the post.
Three new Community Safety Officers, who work in local shopping areas, have as part of their roles been out and about talking to visitors and business owners in the area about what can be done to make the Town Centre safer.
Councillor Emma Toal, Deputy Leader of Harlow Council, said: "Whilst overall Harlow Town Centre is a safe place, we do know that there are problems that have a negative impact on those who visit and work there and that more can be done to further improve things. In addition to employing three Community Safety Officers to work in shopping centres, we want to make sure that we work with residents and businesses to target the problems that matter the most. That is why we want our residents to get involved and give us their views so we can make improvements. The feedback we receive will be used as evidence in applying for extra measures, such as public space protection orders, that will help combat certain activities or behaviours from negatively affecting our Town Centre.
"It's really important that we gather as much information from both residents and businesses as possible - it's your Town Centre and we want it to be a safer place to visit and work so I would urge as many people as possible to have their say,"