Harwich Toddler Gets Christmas Ride In Police Car
4 January 2018, 09:57 | Updated: 4 January 2018, 16:03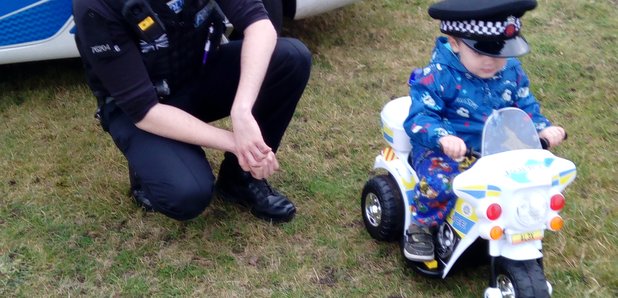 A toddler got a double Christmas present in Harwich!
Sergeant Tom Raes and PC Ben Driver were on patrol on December the 25th when they saw the little boy out riding on his new motorised police bike.
They stopped to have a chat with the youngster and his parents and even let him have a sit in their car.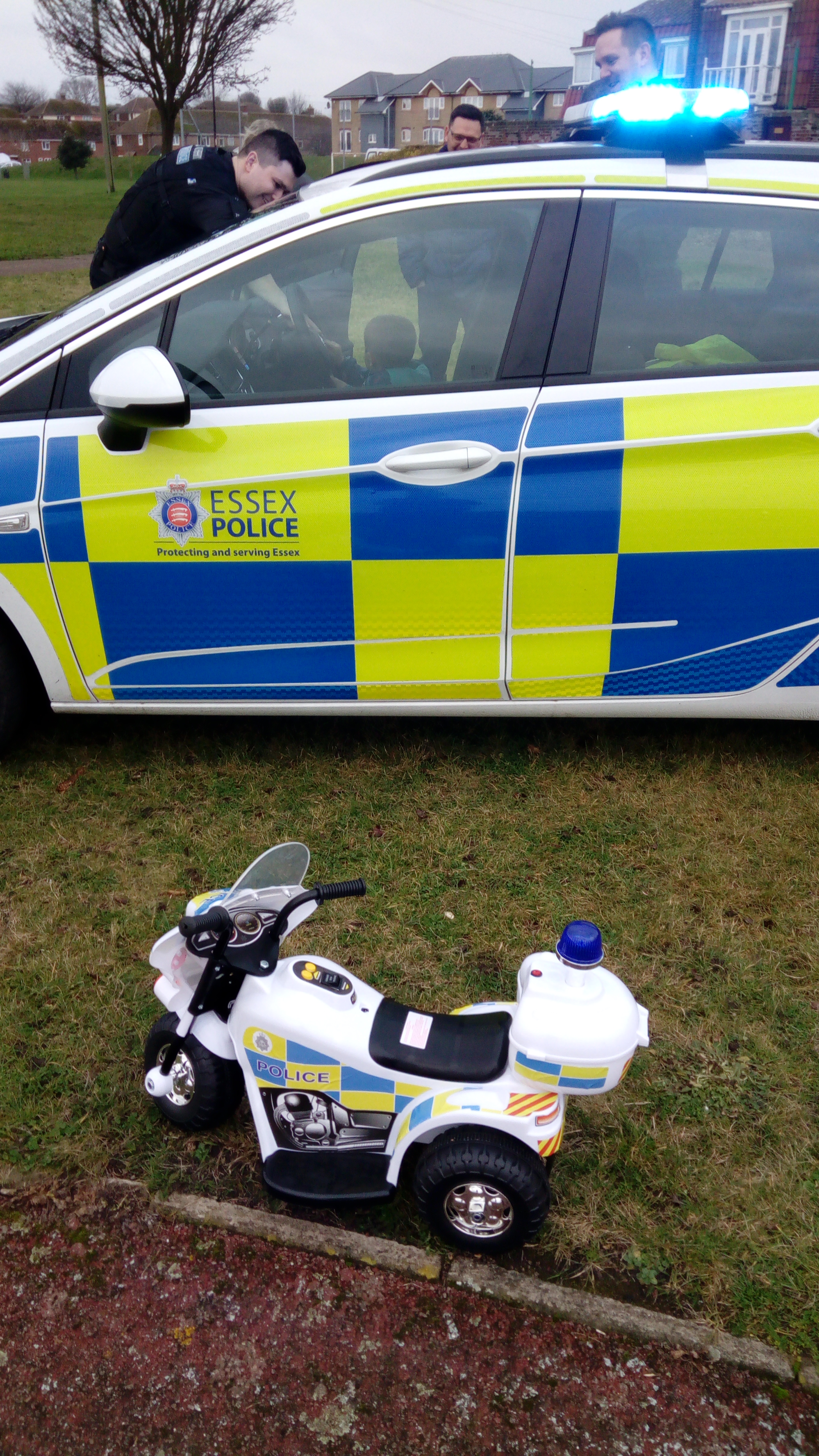 An Essex Police spokesperson said: "The boy's mum was kind enough to send these sweet snaps. She thanked Tom and Ben for taking the time to stop and speak with him and said they had all found the experience a lovely one on Christmas day.
"Thanks to this Harwich family for bringing a little magic to our officers' Christmas day too!"