Hatfield Peveral Dairy Closure "Very Bad News"
8 March 2016, 07:13 | Updated: 8 March 2016, 07:16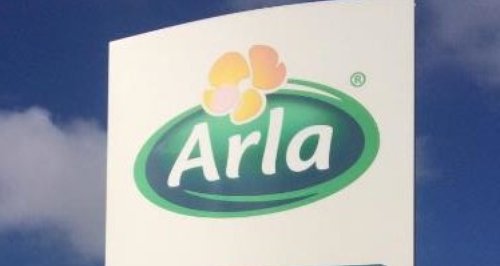 A union says plans to close a dairy in Hatfield Peveral, putting 200 jobs at risk, leave a "sour taste in the mouth".
Arla Foods announced yesterday it plans to close the processing plant on Bury Lane by the end of July and move the operation to a new £150 million site in Aylesbury in Buckinghamshire.
230 people work at the plant in Hatfield Peveral.
Making the announcement, Dan Kolding, Senior Vice President of Supply Chain for Arla Foods UK said: "As a farmer-owned dairy company, our mission is to return the highest value for our farmers' milk, creating opportunities for growth.
"The development of Aylesbury is helping us to deliver this vision in the UK, as the dairy approaches capacity.
"We are entering into full consultation with all colleagues affected by both proposals, and their trade union representatives.
"We are committed to supporting affected colleagues at this difficult time and will do everything we can to support them in their search for suitable alternative employment, either within Arla or elsewhere".
The Unite union has criticised the move though.
Unite regional officer Mark Barter said: "This is very bad news for the workforce and their families - it leaves a sour taste in the mouth.
"There is not much similar employment in the area and the commute to Aylesbury in Buckinghamshire would be far too much on a daily basis.

"The first opportunity to meet management will probably be this Friday when we will be asking for the reasons why this plant has had to close - we will require a full explantion.

"We will want to investigate every opportunity to save these milk production jobs.

"We are also very concerned about the proposal to transfer a further 32 logistical/driving staff to Bidvest Logistics - we would want to ensure that there is no erosion of pay and conditions, if they are TUPE'd [Transfer of Undertakings (Protection of Employment)] to this new employer.

"Unite represents 137 members at Hatfield Peverel and, as a union, we will be giving them the maximum support through this very difficult time."
Picture credit: Arla Foods