Havens Hospices Change Plans For New Site
17 January 2018, 10:08 | Updated: 17 January 2018, 10:12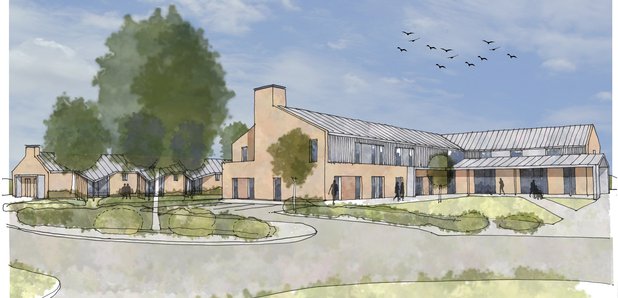 Havens Hospices has shared an image of what it's new site will look like.
Based in Prittlewell opposite Priory Park, the new Fair Havens will care for twice as many patients compared to the current building in Westcliff.
The updated plans will be handed in to Southend on Sea Borough Council in February. Beforehand, there will be two public consultation sessions taking place at the Ekco Sports and Social Club on:
" Wednesday 31st January, 10am-12pm
" Saturday 3rd February, 10am-12pm
For those unable to make these dates, they are welcome to contact the charity for more information.
Project Director Steve Smith says, "We have always said that we need to build a hospice that will last for generations - this is our chance to get this right. We have gone through the formal stages of developing a building and a normal part of this process is to review existing designs against the ever changing needs of our patients."
"We consulted with the specialists in our Care Teams, gained knowledge from the experiences of other hospices who have recently rebuilt and been informed by the evolving national picture of hospice care."
"We have a duty to get value for money as public donations will pay for the majority of a hospice that will serve the local community for years to come. We have scrutinised the plans to ensure we build a hospice of the right size and are using space effectively so we can reduce costs.
"We are delighted to say that after this process, our building has been reduced in costs and enables our care specialists to deliver greater levels of care to our patients and their families.
"The cost of the whole project after land purchase is now £15.4 million. Previously we needed to raise over £16 million to build the new hospice, but after lots of support from grant making trusts, our Appeal Board members and our Founders we now need only £2.5 million to fund the new hospice."
Changes include moving the bedrooms downstairs so the patients have direct access to a private garden with improved aspect, and reduced the size of office space and reception area to create a more amenable entrance.
The new Fair Havens Hospice will serve the population of Southend, Castle Point and Rochford, bringing together a range of specialist services. The Hospice will support more people in making choices about their care from the day they receive their diagnosis, as they live with their illness and as the end of their life approaches.
It will incorporate 16 in-patient bedrooms, increased Day Hospice services and additional Family Support set in beautifully landscaped gardens and grounds, which have taken inspiration from the neighboring Priory Park.
A public appeal will commence in the spring, inviting members of the public to contribute towards the new hospice.