Heatwave health warnings continue in Essex
24 July 2018, 08:45 | Updated: 24 July 2018, 09:12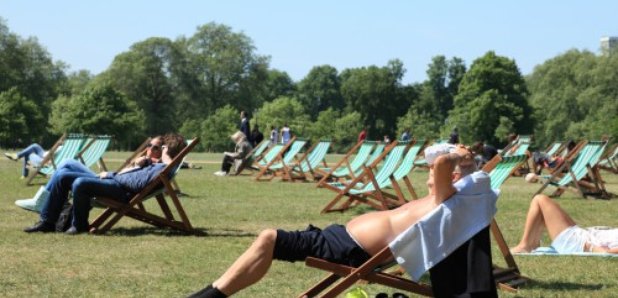 The heatwave health warnings are continuing in Essex.
After we were told yesterday to keep out of the sun between 11am and 3pm, today we're being urged to make sure we protect our eyes from dangerous UV rays.
Yesterday was the hottest day of the year so far, with a scorching 33.3C recorded in Suffolk.
Shoeburyness was the sunniest place in the UK with 14.4 hours of sunshine.
Forecasters predict the mercury could soar above 34C by the end of the week.
UK temperatures have been approximately 10C higher than average for this time of year.
Several acres of crops were destroyed after a field fire in Little Clacton yesterday afternoon.
Firefighters reported around 20 acres of standing crops were alight when they arrived at the scene.
The Met Office has partnered with Boots Opticians to raise awareness of the dangers of UV rays on eyes and the need for eye protection, particularly among children.
Their survey found that 31% of people believe eyeballs cannot get sunburnt, with 78% unconcerned about its effect on their eyes.
Just half of people were aware that eye damage caused by UV rays can be irreversible, while 43% said they have sunglasses that offer UV protection.
Children's eyes do not fully develop and provide natural lens protection until the age of 12 and they are likely to spend much more time outside during school holidays than their parents.
Despite this, only 30% of parents said they worry about their children having too much exposure to UV and how it could lead to long term damage.
Only a third (32%) said they prioritise packing sunglasses for a day out with their children, with a further third having no idea if their children's sunglasses offer UV protection.