Hornchurch: Tribute To Murdered Grandmother
10 September 2013, 06:10 | Updated: 10 September 2013, 06:12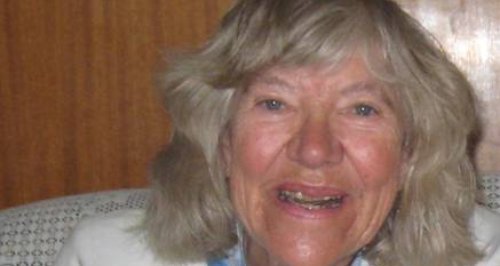 A family has paid tribute to a "devoted grandmother'' murdered in "an unbelievably shocking and cruel way''.
77-year-old Rosemary Shearman was found by neighbours in Platford Green last Tuesday (3 September).
A man was arrested at the address and charged with murder on Saturday (7 September).
Seven days on, officers are back in the area trying to identify further witnesses.
Ms Shearman was found dead by neighbours after a taxi driver called at her address by appointment and after he received no response, contacted neighbours who went into her home.
A post-mortem examination gave the cause of death as mechanical obstruction of the upper airway.
The family of Ms Shearman, said: "Our mother has been taken from us in an unbelievably shocking and cruel way. We are finding it very difficult to come to terms with her loss and the way it happened.
"She was a devoted grandmother and although she never fully recovered from the death of our father nearly five years ago, she lived a very full and busy life.
"She regularly played tennis, was a member of many local clubs and took day trips and holidays with friends.
"We are hugely grateful to the many friends and family that have been in contact, and to the police who are doing an exemplary job of conducting this investigation and supporting us as a family.''
Detective Chief Inspector Noel McHugh, leading the investigation, said: "We are seeking further information about Rosemary's movements during the morning of Tuesday September 3, particularly during 0830 to 1100.
"She was due to leave on holiday that morning, having booked a 10-day cruise in Norway, but was found dead at home shortly before 1230. Did you see her out and about that morning?
"Also I am continuing to ask for anyone who saw a man described as white, 6ft 2ins, of heavy build but not muscular, wearing a dark pinstripe suit.
"He was carrying a white plastic bag. Did he knock at your door that morning? Or did you see him in and around the area of Platford Green, Tyle Green and Wingletye Lane? Anyone with information can contact the incident room on 020 7321 7228."