Huge Fire Involving Tankers At Purfleet Industrial Estate
13 April 2017, 05:54 | Updated: 13 April 2017, 06:07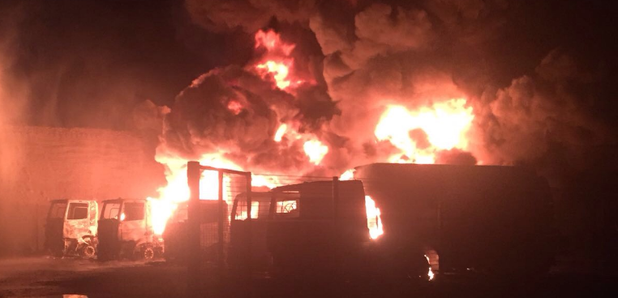 Firefighters have been dealing with a huge fire involving five fuel tankers on a Purfleet industrial estate overnight.
Four fire engines and a number of specialist fire appliances including a Foam Lorry, Hose Layer and Water Bowser were at the scene tackling the fire.
Essex Police were also at the scene to provide a safe corden around the incident. There were no reported injuries.
The Incident Commander, Martyn Hare said: "When we arrived at the incident we found all five fuel lorries well alight. The smoke could been seen from miles away, and we immediately ordered our specialist appliances including the Foam unit to help tackle the fire.
"A total of five fuel lorries were involved with the fire. One lorry was empty, the other four lorries had a combined load of 45,000 litres of fuel (diesel and kereosene).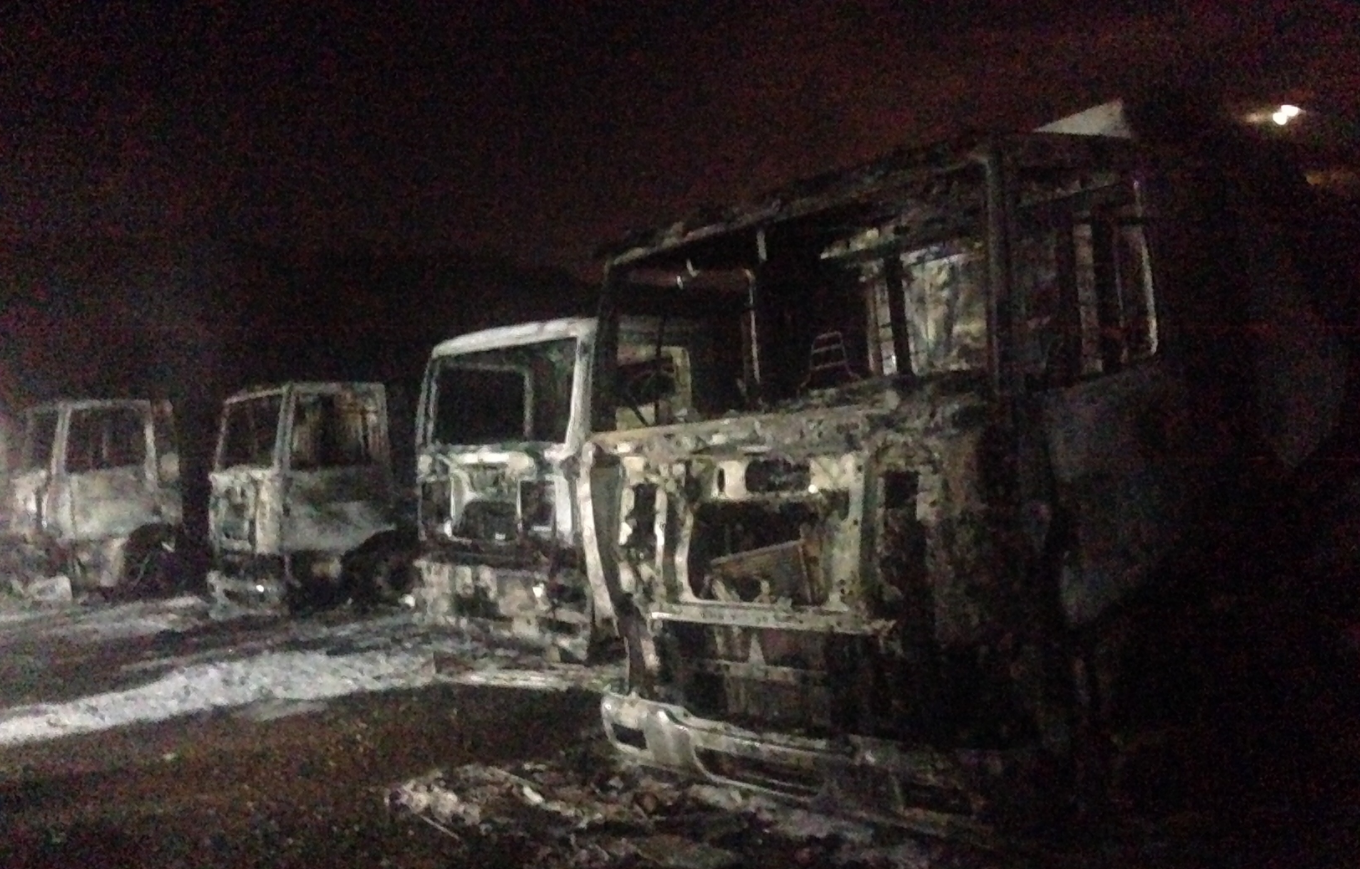 "Our priorities were to contain the fire and not let it spread to the surrounding area. We also had to make sure we contained the water running off the fire to minimalise the impact on the environment.
"Firefighters managed to extinguish the fire extremely quickly. We used foam to tackle the fire as it forms a blanket like cover over the fire and suffocates it which helps to extinguish it quickly.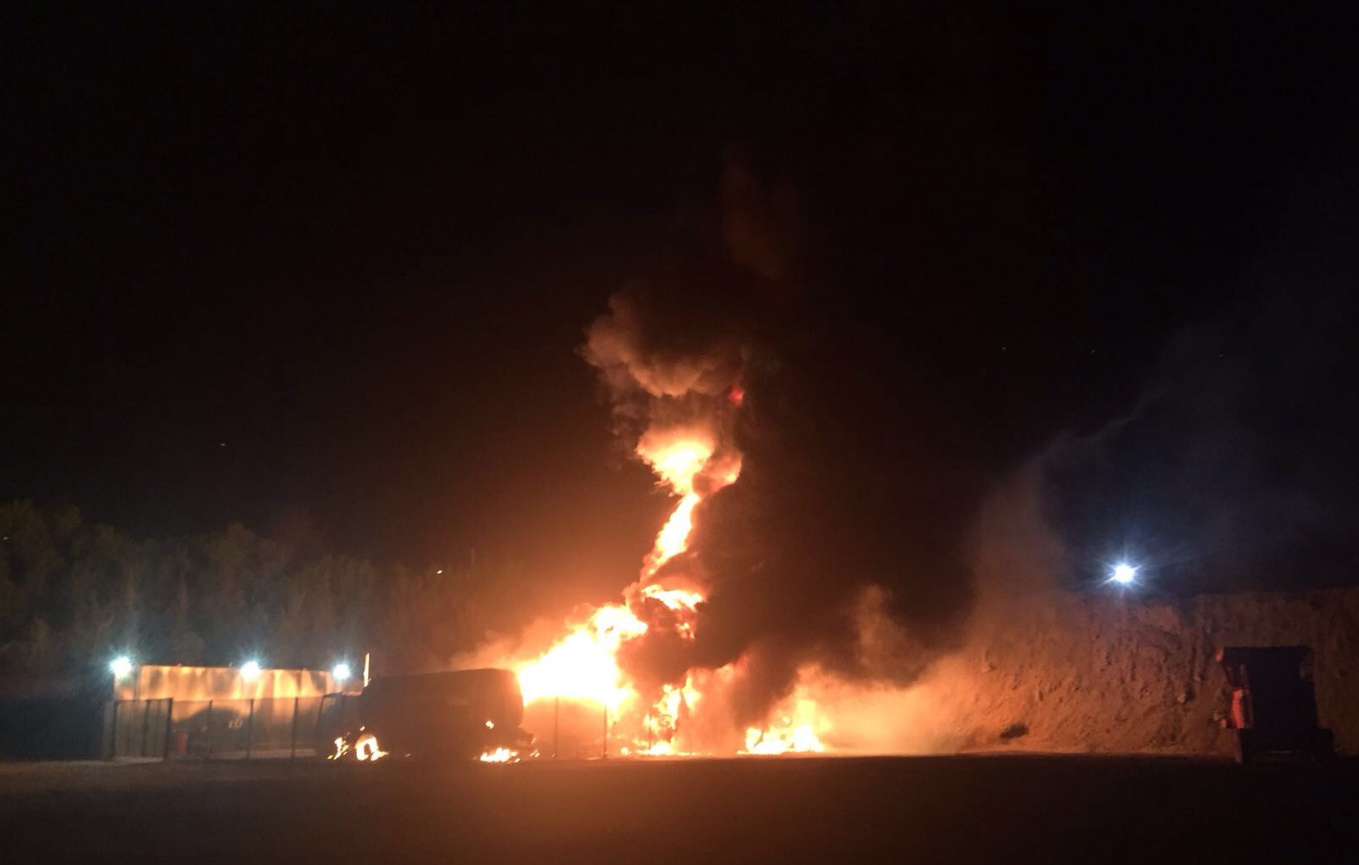 "Once the fire was extinguished and we had extinguished most of the hot spots we were able to reduce the number of fire engines at the scene.
"An investigation will take place to establish the cause of the fire".
The latest update provided at 3:30am said firefighters have checked the whole incident area for hot spots and have confirmed all is safe and sufficiently cooled. The last fire engine has now left the incident.