Improvements To Dangerous Junction On A120
16 February 2018, 16:22 | Updated: 16 February 2018, 16:26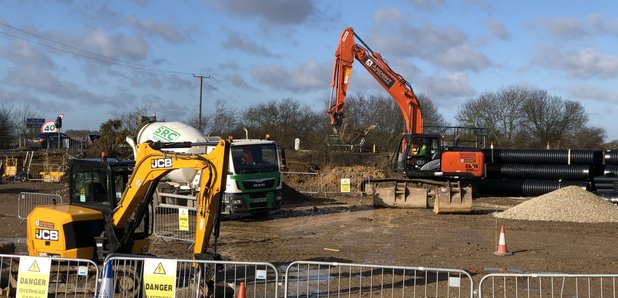 It's hoped a new multi-million pound roundabout on the A120 Harwich Road in Essex will reduce the number of accidents.
More than fifty people have been injured, and three killed, at the Harwich Road junction since 2011.
The improved two-lane Hare Green roundabout, on the A120 junctions with Harwich Road and Pellens Corner, aims to improve safety and reduce the number of accidents at the junction.
Work started on the £3 million roundabout last autumn and is expected to be completed by summer.