Increased Demand On Essex Foodbanks
7 November 2017, 08:21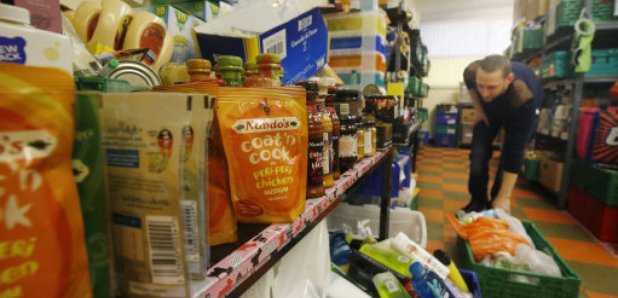 There are calls for the government to sort out the new benefit system so foodbanks in Essex can cope with rising demand.
As Universal Credit is being rolled out across the country, it's seeing some people having to wait weeks before they are paid.
A report by the Trussel Trust today shows they're set to deliver a record number of food parcels.
Michael Beckett manages the foodbank in Colchester, where they've seen a 16.6% increase compared to last year.
He told Heart "we're a bit like the A&E providing the help when people are at that crisis point... we keep them alive and give them food."
But he said he's worried about people who are too scared to ask for help adding: "People who are up to their neck, in debt or other problems, who are struggling to survive, don't have energy to shout about their problems... they're just trying to stay afloat, stay alive. It's people like that, that when the water level goes up, are likely to drown and they're the people we are most concerned about."