Jury Doesn't Reach Verdict Over Tilbury Docks Case
29 July 2015, 17:39 | Updated: 29 July 2015, 18:19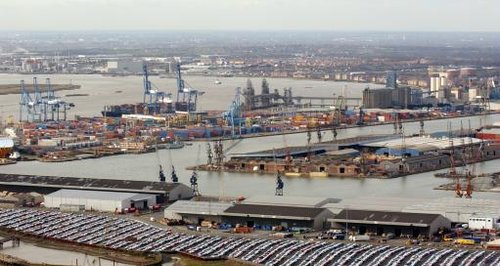 The jury trying four men charged with transporting 35 migrants through Tilbury Docks last summer has failed to reach a verdict on the final two men.
Heart's now learnt the pair from Northern Ireland could face re-trial.
Last week 38-year-old Taha Sharif of High Cross Road, Tottenham, was found guilty of facilitating illegal entry into the country following a six week trial held at Basildon Crown Court.
A second men from Northern Ireland was found not guilty, and now the jury have failed to reach a verdict on the final two.
A 40-year-old man, Meet Sing Kapoor died in the cramped conditions of the container as he was being taken from Belgium to the UK last August.
Border force officers found 34 other migrants - including his family - at Tilbury Docks last August.
DCI Martin Pasmore, of the Kent and Essex Serious Crime Directorate, led the investigation.

He said: "It must be remembered that during this sickening incident Meet Singh Kapoor lost his life; my thoughts are very much with his wife, children, family and friends at this time. The first two days of this incident were particularly difficult for the surviving asylum seekers and I am very grateful to the local Sikh community and the Red Cross who were instrumental in quickly building a rapport between the victims and police as well as providing food and essential items."