'Kidnap' Bouncers Jailed
29 May 2015, 14:12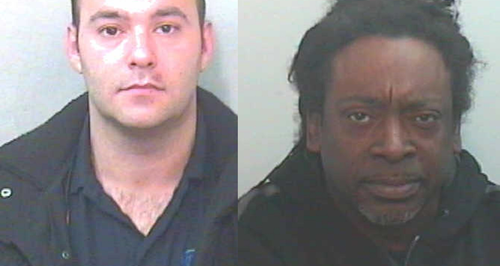 Two bouncers have been jailed for kidnapping a man, who later died, from a music festival from South Woodham Ferrers.
Organisers at the Brownstock festival got worried about Geologist Paul Wickerson's drunken behaviour.
He was said to have been drinking and had taken a small quantity of cocaine and ketamine.
The 32 year old was handcuffed and put in the back of a landrover by Gregory Maxwell 33, from, Romford and Brian Atkins, 49 from Ilford.
They drove away from the festival, and left him confused and disorientated at the side of the road at Lower Burnham Road, Cold Norton.
Andrew Jackson, prosecuting, said that during the brief journey, Atkins was heard to say that they were taking Mr Wickerson, a geologist who lived in Australia, for a "four-mile bush tucker trial".
After they left him, he was struck by several cars, and was found dead at 10:45.
Both men had denied the kidnap charge, but were found guilty on 28th May.
Maxwell was jailed for three years and Atkins jailed for three years and nine months.
He was also sentenced to a further six months jail, to run consecutively, for possessing a CS gas canister, which was found when his home was searched.