Knife Amnesty Held in Chelmsford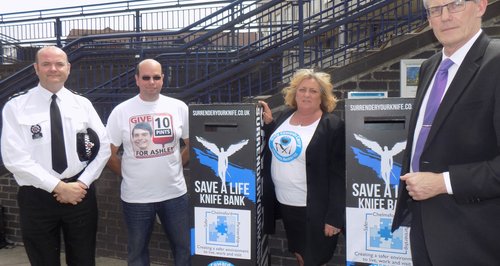 A knife amnesty is being held in Chelmsford to get weapons off the streets and make the city safer.
From today, bins will be placed around the city so people can hand in knives anonymously.
In December, Trevor Woolley's son Ashley was murdered in Oaklands Park. He told Heart, "Our lives stopped the minute that Ashley died.
"It's not just that person it affects, it's everybody. It's the ripple effect.
"It's not worth carrying them. It's not worth the damage it will cause."
Caroline Shearer started anti-knife group Only Cowards Carry after son Jay was stabbed.
She says it's a big issue: "You cannot pinpoint how many people are carrying weapons around.
We know for ourselves by how many are going through the courts, how many are going through the hospitals. We don't need this. We need Essex safe."
A similar campaign in north Essex has seen more than 300 knives handed in.