"Landmark" Strategy To Tackle Mental Health In Essex
25 July 2017, 06:50 | Updated: 25 July 2017, 06:52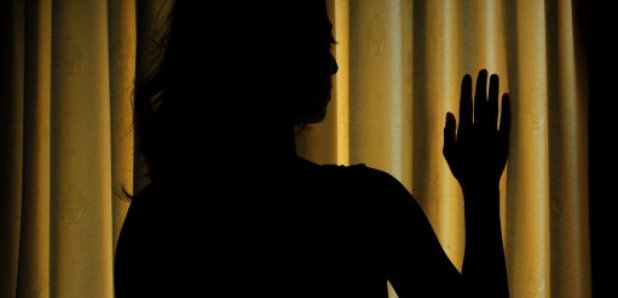 One in six Essex residents are known to be living with mental illness and one in four will experience a mental health problem each year.
This is a challenge that local authorities and the NHS across Greater Essex are determined to tackle together.
Building on a transformation in children and young people's mental health services they have set out plans to transform mental health care in a new Southend, Essex and Thurrock Mental Health and Wellbeing Strategy, which has been launched.
This is the first pan-Essex, all-age strategy for mental health and wellbeing, and as such represents a landmark for mental health policy in the county. It has been 'co-produced' with people who have experience of using mental health services in Greater Essex, both directly and as carers. It focuses on getting help to people at the earliest opportunity, 'parity of esteem' for mental and physical health, tackling stigma and ending social inclusion among people affected by mental health problems.
Southend, Essex and Thurrock councils have come together with the county's seven clinical commissioning groups (CCGs) to develop and drive forward the strategy. It is endorsed by a range of organisations, including the Essex Police and Crime Commissioner and Essex Police, as well as Mind's Chief Executive, Paul Farmer, who chaired the NHS England Independent Taskforce, which produced the Five Year View Forward for Mental Health in 2016.
Essex County Council's Cllr John Spence, Cabinet Member for Health and Adult Social Care, said: "Every aspect of our lives is linked to mental health, including physical health, the quality of our relationships, social inclusion and community safety. This new strategy signals a major shift for Mental Health in Greater Essex: we will be more joined up in delivering mental health services for our residents. The strategy has been developed collaboratively with local authorities and the NHS across Greater Essex.
"It sets out our shared commitment to transforming our approach to mental health and wellbeing with an aim to reduce mental distress, improve care and support and deliver 'parity of esteem' in Southend, Essex and Thurrock.
"Working closely with our partners, communities, families and carers, schools and businesses, and the voluntary and community sector over the next five years, I am confident we will deliver this ambitious strategy to ensure improved outcomes for everyone."
Dr David Sollis Chief Executive, Healthwatch Essex said: "We're pleased that people with lived experience of mental health issues and services in Essex have helped shape this strategy, as we believe that this is the best way of ensuring that services are focused on meeting the needs of those people who use them.
"It is vital that the involvement of people who use services continues to inform the work of the Council, local NHS services and other care commissioners and providers, so that this strategy can truly meet its aims and bring about improvements to services that we know can make a real impact in changing people's lives for the better."
Sam Hepplewhite, Chief Officer, North East Essex CCG said: ''This strategy is Essex's response to the national challenge laid down by the NHS on mental health, putting us in the vanguard of a national movement for change'.
"I am proud to say that it has been shaped by the experiences of people who use mental health services in Essex and delighted to have produced it with partners in our local councils, CCGs and communities. By all working together we can do much more to prevent problems escalating and support people. We now have a real opportunity to transform mental health care in Essex."
Paul Farmer, CEO Mind said: "I believe there will be a great deal of national interest in Southend, Essex and Thurrock's progress in showing what can be achieved when committed organisations unite locally to deliver the ambition of the Five Year View Forward for Mental Health. I am confident that national bodies will ensure that Essex has the support and resources that it will need if it is to deliver this exciting programme for change."
Roger Hirst, Police and Crime Commissioner for Essex, said: "With one in four people experiencing a mental health problem, it isn't good enough for us to wait for people to reach a crisis point. This strategy is an important step in building a combined response which focuses on prevention rather than just crisis management that looks at community focused solutions rather than just clinical solutions.
By involving those who use the service, building a coordinated and joined up way of managing support and looking at the entire person we can make a real difference in people's lives."