Local Residents Say SAVE Orsett Hospital
9 July 2018, 16:20 | Updated: 9 July 2018, 16:27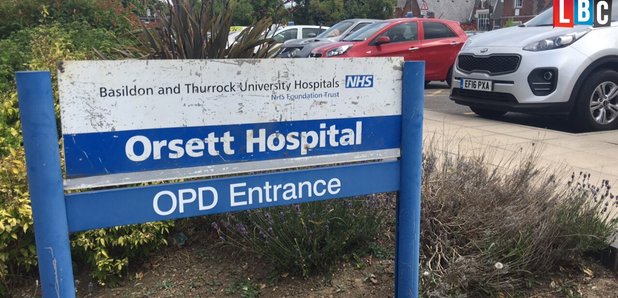 A resident in Thurrock's told Heart, with thousands of new homes planned for the borough, he thinks it would be better to save Orsett Hospital and expand some other services, to help cope with a rise in demand in the area.
The planned closure of Orsett Hospital, is among a number of proposed changes to healthcare in mid and south Essex, which were given the go ahead by five CCG's in the county on Friday. The plans follow a public consultation and see four new medical hubs being created in Thurrock as well as new facilities in Basildon and Brentwood

But Vince Offord, who lives locally, told Heart "It's 32,000 homes now planned for Thurrock and that's been kind of pushed in at the beginning of the new year and that's... refocused people's ideas of what's coming and there doesn't seem to be any infrastructure with that and that could bring another 60 or 70 thousand people to the borough.

"Theresa May has recently said that in 2020 they are prepared to put more money into the NHS and we'd like to maybe see a share of that money going to the £10m upgrade, so we could keep Orsett... and at the same time keep the lower level hubs unit to upgrade our GP's."

A petition against the closure of Orsett Hospital has now got more than 730 signatures.