M11 "Horse-Gate" Delays
13 May 2018, 07:06 | Updated: 13 May 2018, 07:16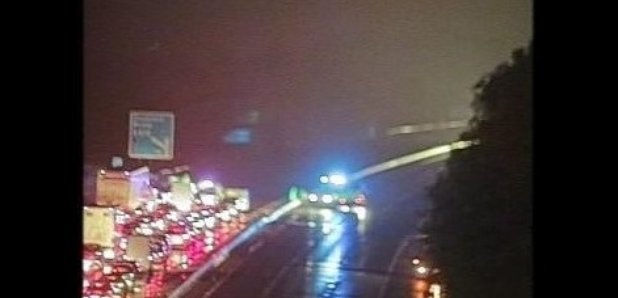 Drivers were left stranded on the M11 for several hours overnight, after 12 horses escaped onto the carriageway.
Police were forced to close the M11 near Harlow as officers worked to round up the animals.

The incident quickly circulated on social media, with many branding it "#M11horsegate".

Celebrity Jodie Marsh tweeted she had been stuck on the motorway for more than two hours, saying: "Just got home after being stuck for over 2 hours on the M11 because 12 horses were loose on the motorway. It wasn't too bad actually; we had quite a laugh in the car & we're assured the horses are safe."

Another Twitter user, Joanna Chivers, said: "At least I can say I was there for the great M11 horse round-up of 2018!"

Others were not quite so happy about the delays, with traffic left at a standstill.

The motorway was closed in both directions between junctions 6 and 7 from about 11.50pm, and did not reopen until about 2am.

Eleven of the horses were coaxed back into a field, while the last one was taken away in a horsebox.