Maldon Sex Trafficker Jailed
9 April 2015, 16:11 | Updated: 9 April 2015, 17:02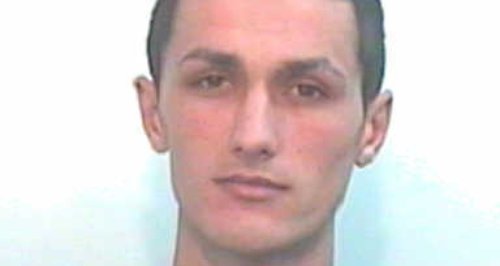 A man from Maldon's been jailed for five and a half years for trafficking women into Essex from Romania, and forcing them to work in brothels.
Unemployed 24-year-old Gheorge Negreanu had denied the charges.
But today - on the second day of his trial at Chelmsford Crown Court - he changed his plea to guilty.
He's been sentenced to five-and-a-half years imprisonment for intentionally facilitating travel of a person with a view to their sexual exploitation.
He'll serve that concurrently with counts of controlling prostitution for gain and for managing a brothel.
It's the first case of human trafficking Essex Police have taken to court.
Detective Inspector Lewis Basford said: "Modern slavery goes beyond just the trafficking of people.
"It is also about their exploitation and, as we have seen in this particular case, prostitution.
"These girls were trafficked into the UK from Romania with one clear objective and that was to make money through sexual exploitation.
"They were promised a better life in the UK with the offer of a legitimate job waiting for them."

One of Negreanu's victims, a 21-year-old student , said: "I have been very affected emotionally over the whole incident. I feel as though I will be scarred for life.

"I have tried to get over what took place but I am still working on it. "I have had great support from my family and I am sure that one day I will be able to forgive and forget.

"I felt relieved when I was asked to come back to the UK to attend court as I knew that justice would be done.

"I am very happy and relieved that he has pleaded guilty to all counts. I wished that he had done this before the trial though."