Man Found Guilty Of Manslaughter
16 January 2018, 17:52 | Updated: 16 January 2018, 17:53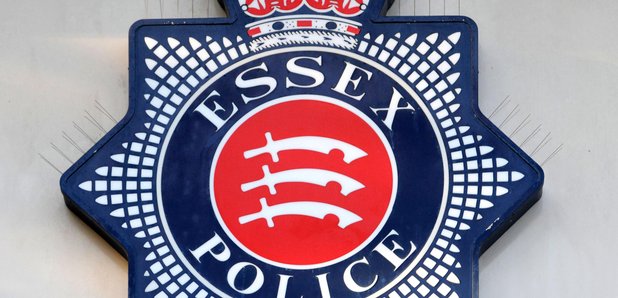 A man who kicked another man in the head causing a fatal brain injury, has been found guilty of manslaughter.
Lloyd Deacon, 28, was found guilty of causing the death of 51-year-old Gary Bassett following a week-long trial at Chelmsford Crown Court.
The court heard Gary Bassett was in Market Pavement with his friend Melanie Williams on Friday July 28 2017 when the incident happened.
The pair were sat in a service area at the back of Primark in Market Pavement in Basildon's Town Centre at around 7pm.
Deacon, who had spoken to the pair in the town earlier, approached and got into a disagreement with Mr Bassett.
He walked away but came back a short time later and began to behave aggressively to Mr Bassett.
Deacon kicked Mr Bassett to the side of the head, knocking him unconscious and causing him to fall backwards.
Fearing for her own safety, Ms Williams reached into her handbag and struck Deacon with a pen, causing him to flee. She then began trying to resuscitate her friend.
Mr Bassett was taken to Basildon Hospital where he died two days later in the early hours of July 31st.
A post mortem examination on Mr Bassett found he died after a major blood vessel in his brain was ruptured causing massive damage to the brain stem.
The post mortem concluded the injuries were consistent with a person being kicked to the head.
Deacon of Parsons Field, Dedham denied murder and today, Tuesday January 16, a jury found him guilty of manslaughter.
Following the trial, Senior Investigating officer DCI Stephen Jennings of the Kent and Essex Serious Crime Directorate said: "After a brief argument with Mr Bassett, Lloyd Deacon could have walked away.
"Instead he allowed his anger to take control. He returned moments later and kicked Mr Bassett to the head with such force that he caused severe injuries to his brain from which he would never recover.
"Mr Bassett's death was completely needless. For a moment of anger his life was taken away.
"I hope Mr Bassett's family are able to take some comfort from today's verdict."
Deacon was remanded in custody and will next appear at Chelmsford Crown Court this Friday January 19 for sentence.