Man Gets Life For Running Down Man In Hoddesdon
7 March 2016, 12:45 | Updated: 7 March 2016, 12:48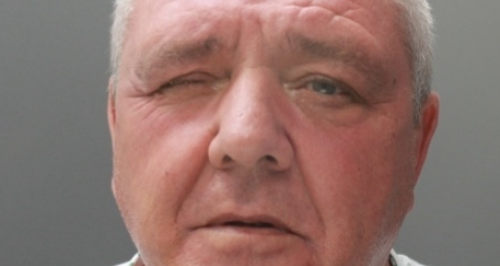 A 57 year-old man has been jailed for a minimum of 16 years for running down and murdering a man in Hoddesdon.
Michael Turner, from Landau Road, in Broxbourne was given a life sentence for killing 51 year-old Frank Buckley on Groom Road in on 26 June, 2015.
The pair had had a confrontation before Turner hit Mr Buckley to the floor, before running him over.
Mr Buckley died at the scene from multiple injuries including major injuries to his chest, pelvis and to his skull.
Detective Inspector Scott Winton from the Bedfordshire, Cambridgeshire and Hertfordshire Major Crime Unit led the investigation and said: "Michael Turner not only callously left the scene making no attempt to get help for his victim; he also drove himself to hospital to get treatment.
"He has put Frank's family through the trauma of having to re-live the events of June 26 throughout the trial and I am pleased the sentence fully reflects the seriousness of his actions.
"Our thoughts remain with Frank's family and hope it is of some comfort to them knowing their loved one's killer is in prison for a significant length of time."
Adrian Foster, Chief Crown Prosecutor for Thames and Chiltern Crown Prosecution Service (CPS) said: "At about 11.30am on Friday, 26 June 2015, after a short confrontation in the street, Frank had been walking away when Michael Turner got back into his van and intentionally ran into him, knocking him over and then ran over him before reversing back over him and driving off.
"Frank died at the scene from multiple injuries including major injuries to his chest, pelvis and skull. There is no doubt that Turner intended to kill him. Turner clearly acted out of blind rage in a grossly disproportionate manner and is undoubtedly an extremely ruthless and violent man.
"Turner was arrested just after 1pm the same day. During his police interview he claimed that Frank had sprayed something in his eyes, was frightened of him and needed to get away. He admitted he may have struck Frank with his van, but not on purpose. However, when a safe distance away, he did nothing to secure medical assistance for himself or Frank.
"Instead he drove a considerable distance to the Cheshunt Minor Injuries Clinic and on arrival neatly parked in a bay, paid for a ticket and walked into the clinic.
"On route he passed a police station, but did not stop to get help or report the incident. CCTV shows his manner of driving as completely normal and not that of someone with impaired vision and in need of medical attention.

"This case represents a tragedy for Frank's family and friends who have been devastated by his death. I would like to pay tribute to them for their wholehearted support of the investigation and prosecution and the dignity they displayed while hearing the horrific details surrounding Frank's murder during the trial.
"The witnesses, some of whom were just teenagers, were utterly unprepared for what they saw, shaken and shocked and gave evidence in very difficult circumstances.
"We have worked closely with the Bedfordshire, Cambridgeshire and Hertfordshire Major Crime Unit since this investigation was launched and as a result of the hard work and diligence of the prosecution team, a just outcome has been achieved.
"We know that nothing will bring Frank back to his family and friends, but we hope that the conviction and today's sentence bring them at least a small sense that justice has been done. Our thoughts are very much with them all at this time."