Man Guilty Of Conspiring To Murder Stepfather In Colchester
25 May 2017, 06:11 | Updated: 25 May 2017, 06:16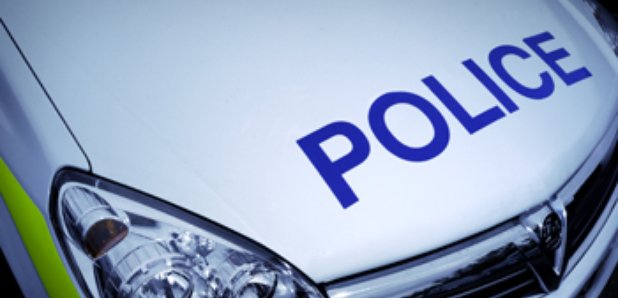 A man has been convicted of conspiring to murder his stepfather in a dispute over the sale of the family home in Colchester.
Flash Day's grievance began when his childhood home in Colchester passed to his mother's second husband after she died.
Although his stepfather drew up a will including him as a beneficiary, Day – who changed his name from Ashley Day by deedpoll - was resentful at not being the sole inheritor.
When the house was put on the market in September 2015, he planned to kill the 70-year-old and hired Ryan Hynes to carry it out for him. Hynes, 22, went into the back garden of the house in Hythe Hill on November 10, 2015 and when the victim came out, he claimed he was looking for his son's football.
On returning from getting a torch to help, he was stabbed 11 times to the face, head, neck, chest, shoulder and back.
The pensioner managed to dial 999 and officers arrived within minutes to find him critically injured on his doorstep.
He was taken to hospital and placed in an induced coma. He remained in hospital until December , needed five operations and requires continuing medical treatment. Following the attack, police found a knife sheath and a poem at the house.
The poem had been signed in the name of Day's late brother, but there was no evidence suggesting he had written it.
During the course of police enquiries, Day tried to mislead officers by claiming he had lost his mobile phone before handing it over two weeks later.
He had deleted text messages from it, but detectives recovered several that implied his involvement in the attack on his stepfather.
In the month before the stabbing, Day had also made enquiries with the Land Registry to request a copy of the deeds to the house.
Forensic evidence was found to link Hynes to the incident and witnesses also reported that he had confessed to stabbing someone.
Day, 46, unemployed, of Rose Allen Avenue, Colchester, denied conspiracy to commit murder. He was found guilty by a jury today, Wednesday 24th May 2017, following a trial at Chelmsford Crown Court, which began on May 15.
Hynes, a warehouseman, of Long Road, Lawford, admitted charges of attempted murder and conspiracy to commit murder at a hearing in October last year.
A 17-year-old girl from Colchester, who had given Hynes an alibi, admitted perverting the course of justice at a hearing in May last year.
All will be sentenced on a date to be set towards the end of June.
Senior investigating Officer Detective Inspector Al Pitcher, of the Kent and Essex Serious Crime Directorate, said: "This was an horrific act born out of sheer greed and it was only good fortune and the efforts of Emergency Services and medical professionals that the victim survived."
"It was clear from the ferociousness of the attack that the aim was to kill. Hynes attacked the victim twice in two distinct attacks and then left him for dead."
"Day carefully planned the attack and went to great lengths to try and get rid of the evidence linking him to it."
"Hynes did not know the victim but was fed information about his routine so that he could carry out the attack at a time of day that it would be guaranteed the victim would be at home."
"Hynes has never said what he stood to gain from the conspiracy."
"The victim is a gentleman who has endured not only the physical and emotional trauma of his injuries but the knowledge that a member of his family was ultimately responsible for them."
"He has shown immense courage and dignity and I thank him and his family for their support throughout this lengthy investigation and judicial process.
"I would also like to thank all those who were involved in the investigation for their painstaking work and dedication, and the Crown Prosecution Service for their assistance throughout."