Man Jailed After Running Over Pregnant Woman
28 July 2017, 15:34 | Updated: 28 July 2017, 15:38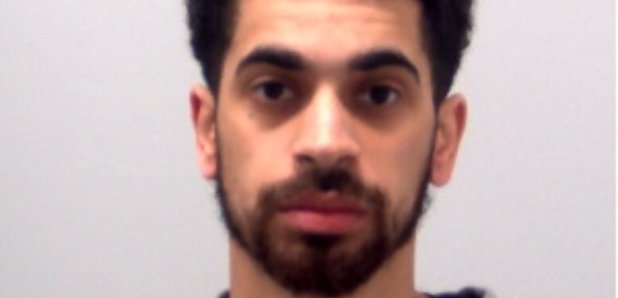 A man who ran over a pregnant shop-worker and left her with life-threatening injuries following an alleged fraud, has been jailed for three years.
Basildon Crown Court heard today how Rico Dupres, 25, of Anderson Close, Winchmore Hill, London, showed no regard for his 32-year-old victim as he reversed over her and sped off.
His victim, who was 27-weeks pregnant at the time, was left in intensive care after suffering serious internal injuries. She still remains unable to walk as a result of her injuries.
The court heard how, at around 5pm on Monday March 27 this year, the 32-year-old victim Vinisha Ajanraj was working in an off-licence on London Road, Leigh on Sea when three men came into the shop.
The men purchased more than £400 worth of alcohol and paid using a credit card which required a signature only. Moments later the same men came back into the shop and again tried to purchase more alcohol, cigarettes and mobile top-up cards.
During the transaction the men rushed Mrs Ajanraj to give the card back, arousing her suspicions and prompting her to call her husband. As she made the call, the men went behind the till, took the card and goods and ran out of the shop.
Bravely, Mrs Ajanraj gave chase but the men – who had got into a grey VW driven by Dupres – reversed over her before fleeing the scene.
The victim was taken to Southend Hospital where she was found to have serious internal injuries as well as face and head injuries. She continues to suffer health problems as a result.
Dupres pleaded guilty to causing grievous bodily harm and dangerous driving.
He was sentenced to three years in prison for causing grievous bodily harm and one year in prison for dangerous driving, which will be served concurrently. He has also been band from driving for four-and-a-half years.
Following the sentencing Senior Investigating Officer Det Insp Stuart Truss of the Kent and Essex Serious Crime Directorate said: "This incident and the actions of Dupres are shocking and reprehensible beyond words.
"The pregnant victim was trying to protect her livelihood and her bravery is commendable. But Dupres showed absolutely no regard for her life, or that of her unborn baby, simply running her over in his vehicle before fleeing the scene.
"It is only through luck that the victim and her child survived. I am delighted that her baby was born safe and well and I hope today's sentence now allows the victim and her family to enjoy their new arrival and move on with their lives."
Mrs Ajanraj, who has since given birth to a healthy baby girl, said: "Following this incident I have been left extremely worried and distressed.
"I am still unable to walk and am in constant pain every day. My family and I are also suffering financially.
"I think those responsible for my injuries are very cruel and it upsets me greatly that anyone could do this to another human being."