Man Jailed For Fatal Crash At Weeley Heath
18 August 2017, 10:04 | Updated: 18 August 2017, 10:09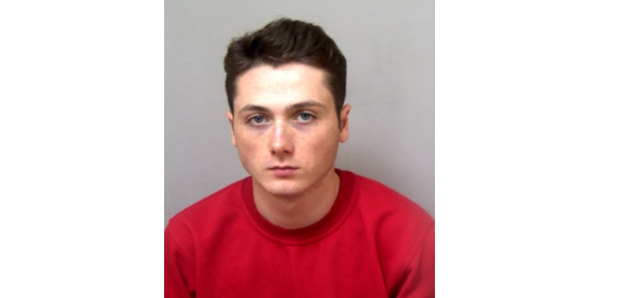 A man has been jailed for four years and banned from driving for five years for causing death and serious injury by dangerous driving following a road traffic collision on the A133 in Weeley Heath.
Conor Sansom, of Geranium Close, Clacton, was sentenced to four years in prison for causing death by dangerous driving and received 18 months in prison for causing serious injury by dangerous driving, to run concurrently, at Chelmsford Crown Court yesterday (Thursday, August 17).
Samson, 21, was also disqualified from driving for five years, which will start once he is released from prison.
He was found guilty of both charges by a jury at Chelmsford Crown Court on Friday, June 30, after previously pleading not guilty to both charges.
Samson was driving his Fiat 500 at around at around 7.45am on Saturday, February 20, 2016, when he reached for a Sat Nav that had fallen in his car. This action caused his car to swerve and crash into a Vauxhall Agila and a Hyundai Getz travelling in the opposite direction.
Paul Stevens, 49, from Elmstead Market was driving the Vauxhall Agila with three passengers in his car. He was taken to hospital and later died from his injuries.
His father, one of the passengers, remained in hospital for several months with life threatening injuries. The other two passengers, Paul's daughters, suffered minor injuries.
The driver of the Hyundai Getz and a passenger in Samson's car, also suffered minor injuries.
Inspector Peter Swan, of the Serious Collision Investigation Unit, said: "Samson's action ultimately resulted in the death of a much loved husband, father, son and brother, and seriously injured the victim's father who now needs full-time care.
"Samson had pleaded that his actions were careless and not dangerous. He took the case to trial where a jury found him guilty of causing death by dangerous driving and causing serious injury by dangerous driving.
"Mr Stevens' family have had to relive and hear the details of this tragic incident in court. I hope today's outcome offers some form of justice, comfort and closure for them at this difficult time."
Following the sentence Mr Stevens' wife, Sonia Stevens, said: "This is a sad line drawn under a terrible chapter. No time would have healed or taken away the loss we feel.
"For the rest of our lives we will celebrate the privilege of the years we had to love Paul moving forward with our faith and trust in God.
"We hope this will make people think before they drive and hope that the sentence gives time for reflection and remorse."