Man Jailed For Life For Basildon Murder
19 April 2017, 12:37 | Updated: 19 April 2017, 12:40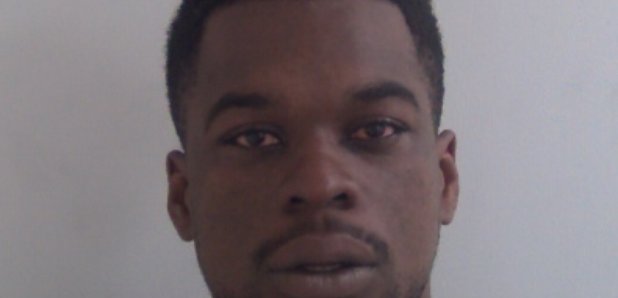 A man has been jailed for life to serve a minimum of 25 years for murdering an uncle as he attempted to protect his niece from unwanted advances in Basildon.
Daniel Mitchell-Monroe, 37, from Pitsea, had stepped in when she was harassed by Joram Bakumanya in the Market Pavement area.
Mr Mitchell-Monroe had been to get his haircut during a shopping trip with his 23-year-old niece on June 28, 2016.
When she was alone, Bakumanya approached and began speaking to her.
He became aggressive and abusive when his advances were rejected. Fearing for her safety, she called her uncle.
Mr Mitchell-Monroe became involved in an altercation with Bakumanya, who then stabbed him three times with a large kitchen knife.
Bakumanya, 22, of no fixed address, fled and discarded the weapon.
He was arrested in Timberlog Lane a short time later.
He was charged with murder on June 29 and, following a week-long trial, was convicted by a jury at Chelmsford Crown Court on December 14, 2016.
Today, Wednesday April 19, he was sentenced to life in prison, to serve a minimum of 25 years.
Speaking after the hearing, Detective Inspector Al Pitcher, of the Kent and Essex Serious Crime Directorate, said: "Joram Bakumanya is a very dangerous and callous individual who had armed himself earlier in the day and then committed a savage attack on Mr Mitchell-Monroe.
"This deadly incident was initiated by Bakumanya when he began harassing a young woman who was just out shopping on a summer afternoon.
"Feeling concerned for her safety, she telephoned her uncle to ask him for help.
"Mr Mitchell-Monroe acted selflessly and bravely to protect his niece. When he intervened, Bakumanya ferociously attacked him, stabbing him four times.
"He ran from the scene and threw his knife and bloodstained T-shirt into bushes.
"It was quick-thinking from local officers who completed a very effective search and found Bakumanya in a residential street a short time later.
"I am pleased with the sentence handed down today.
"I would like to pay tribute to Mr Mitchell-Monroe's family who have shown great patience to see justice served and conducted themselves with dignity and restraint throughout the investigative and judicial process.
"My thoughts are very much with them at this time.
"This case is a sad and shocking example of the consequences of what carrying a knife can lead to.
"I plea to those who carry a knife to think long and hard about this case and make a choice not to carry such weapons."