Man Jailed For Stabbing Someone During Road Rage
26 November 2018, 13:29 | Updated: 26 November 2018, 14:01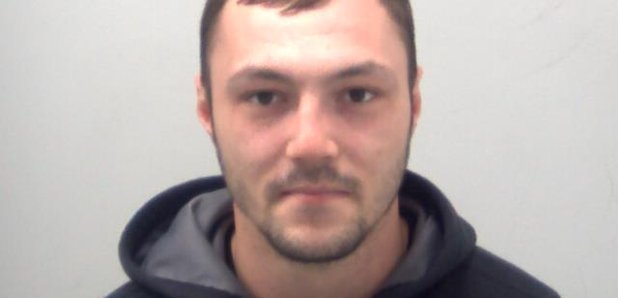 A man's been jailed for six years after stabbing another man during a road rage incident in Rochford.
The victim, a man in his 30s, had pulled up behind a white Volkswagen Polo on the approach to a roundabout in West Street on the afternoon of Monday, July 30.
After seeing there was nothing that would mean the Polo needed to be stationary, the victim beeped his horn and both cars pulled away.
They travelled in convoy as the victim headed towards his home address until they both stopped side-by-side as the road widened at the roundabout which connects Hall Road to Cherry Orchard Way.
The driver of the Polo, later identified as 22 year-old Max Marchant, started shouting at the victim before getting out of the vehicle, walking round to the victim's window and stabbing him in the chest.
Marchant, of Blenheim Chase, Leigh-on-Sea, then got back into his car and drove off.
The victim managed to drive back to his home address where he called the emergency services and was flown to hospital in London.
After attempts had been made to locate Marchant, he attended Southend Police station on August 10 where he was arrested on suspicion of GBH with intent.
Appearing at Basildon Crown Court on September 10 he pleaded guilty and was sentenced to six years in prison at the same court on November 23.
Investigating officer PC Rosie Digweed, from Southend CID, said: "This was a terrifying attack carried out for seemingly no other reason than a case of road rage from Max Marchant.
"It is shocking he had few reservations about stabbing someone in the chest and then making off over nothing more than a driving dispute.
"He is obviously a dangerous man and I'm glad he is off the streets of Essex.
"The victim was treated for a serious injury and it could have been a lot worse."