Man Jailed For Ten Years For Westcliff Stabbing
10 June 2017, 05:58 | Updated: 10 June 2017, 05:59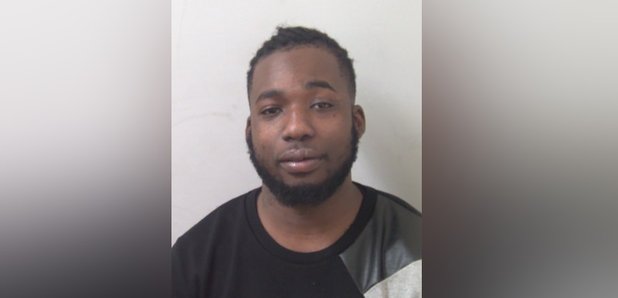 A man has been jailed for ten years after pleading guilty to GBH with intent after two men were stabbed in Westcliff.
Police were called just after midnight on Thursday, November 10 2016.
One of the victims, a man in his 30s, had confronted Kabiru Gbolahan-Adesope, 25, of no fixed address, inside a property in Burdetts Avenue just before midnight on November 9 having heard noises.
Gbolahan-Adesope shouted at the victim then lunged at him with a knife, stabbing him in the arm and the leg.
The victim ran upstairs but was stabbed again in the chest, before another resident dragged him into his room and barricaded them inside.
A third resident, a man in his 50s, managed to trap Gbolahan-Adesope's arm in between a door and its frame, suffering a wound to his wrist.
The man managed to get away and shouted at a fellow resident to call the police.
The victim in his 30s was treated for serious injuries.
A glove was recovered from the scene, from which Gbolahan-Adesope's DNA was recovered.
On Friday, November 11, Gbolahan-Adesope was arrested following reports of a disturbance in Southchurch Road and found to be in possession of a black bag containing a black-handled lock knife and cannabis. He was released on bail while further enquiries were undertaken.
Forensic tests later revealed the knife was the one used in the attack.
Gbolahan-Adesope was again arrested at around 8.50am on Tuesday, November 15 following reports of a burglary at an address in Kursaal Way, Southend.
At a hearing at Basildon Crown Court on Friday, March 10 he pleaded guilty to GBH and GBH with intent in connection with the attack in Burdett Avenue.
He also pleaded guilty to possession of a bladed article and possession of a Class B drug in relation to his arrest on November 15.
At Basildon Crown Court today (Friday, June 9) he was sentenced to a total of ten years.
Investigating officer, Detective Constable Andy Coles said: "Kabiru Gbolahan-Adesope is a dangerous man who seems comfortable using extreme violence with no consideration for his victims.
"One man suffered serious injuries and could easily have died following what was a sustained attack in his own home.
"I am pleased Gbolahan-Adesope is now off the streets and will have an extensive period of time behind bars to contemplate the consequences of his actions.
"I hope this will send a message that Essex Police does not tolerate violent crime and perpetrators will be caught and dealt with."