Man Jailed Over Fatal Southend Stabbing
8 March 2016, 12:47 | Updated: 8 March 2016, 12:50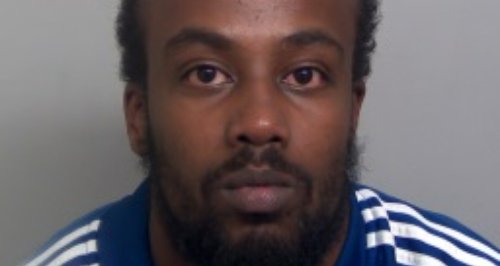 A man has been jailed for 16 years over the fatal stabbing of a man in Southend.
28 year-old Abdulfatah Suleiman, of no fixed address, fled the country after 24 year-old Anton Levin, from Dagenham, was attacked at a house on St Anns Road on 19 November, 2014.
Suleiman was arrested in Norway in June 2015 after the conclusion of the other trial and extradited back to the UK, returning on August 11.
Essex Police said: "Suleiman was found by a jury to be one of those responsible for the death of Anton Levin.
"Another man was also injured at the same location.
"He was convicted of manslaughter as well as robbery and unlawful wounding".
Following the sentencing today Anton's mother released the following statement: "We are very disappointed that this man Suleiman was found guilty of manslaughter and not murder.
"He had the knife and he killed my son Anton Levin. He has been jailed for 16 years but I would have preferred that he had been jailed for life.
"I hope he thinks about the harm and distress he has caused me and my family. But this will never bring my son back".
Three other people were convicted in June 2015 for their parts in Mr Levin's death
Danielle Russell, now 27, from Southend, and two teenage boys were found guilty of manslaughter, conspiracy to commit GBH on the other man as well as conspiracy to commit robbery. Russell was jailed for 11 years and the teens to ten years four months with a five-year extended licence.