Man Murdered In Basildon
21 October 2015, 12:30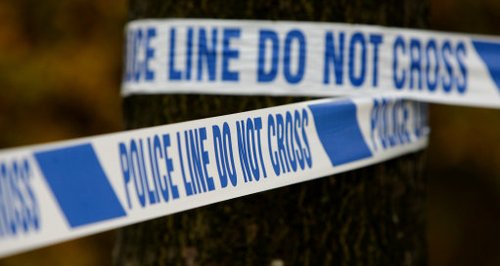 Residents fought to save a man's life after he staggered to a block of flats after being stabbed in a street row.
Detectives have launched a murder investigation after the man died following the attack in Caister Drive, a residential street in Basildon, at about 9.30pm on Tuesday.

Essex Police said they believe the victim, in his 40s, had been involved in an altercation with about five youths or young men.

It is thought the man was stabbed in an alleyway which runs behind the street and managed to reach the flats to find help.

Carole Crisp, 56, said: "He managed to get to our block and was just randomly pressing the buzzers for help.

"When I answered he said 'help me I've been stabbed'.

"I rushed down with the woman who lives below me who is a paramedic.

"He was covered in blood and there was a trail of blood along the street.

"He had been stabbed in the side and arm. I cut his clothes off while she tried to treat him.''

Paramedics then arrived and took the victim, who is from Basildon, to hospital where he died.

"I'm just in shock and so sad we couldn't do more,'' a tearful Mrs Crisp added.

"He was passing out and couldn't talk. He couldn't tell us what happened.''

Several locations around Caister Drive have been cordoned off while forensic investigations are carried out.

Officers were conducting house-to-house inquiries in Caister Drive, a street made up of several blocks of flats, on Wednesday morning.

Residents said youths often congregate in a nearby playground and there had been occasional incidents of antisocial behaviour and noise.

Gary Jones, 46, said: "We were watching television at the time and didn't hear anything.

"I woke up this morning to find a police cordon around the block where I live and was told a man had died.

"You do get groups of youths hanging around and reports of antisocial behaviour but we've never experienced anything serious ourselves.

"It is a worry when you get youths carrying knives in your area. It's unnerving to think what could happen.''

Detective Chief Inspector Simon Werrett said: "I would appeal for anyone who saw the attack to contact my team.

"This happened in a residential area so people would have been about.''

Witnesses should contact Essex Police on 101, email scdappeals@essex.pnn.police.uk or call Crimestoppers on 0800 555111.