Man Murdered In Harlow Died From Single Stab Wound
7 March 2016, 06:15 | Updated: 7 March 2016, 06:17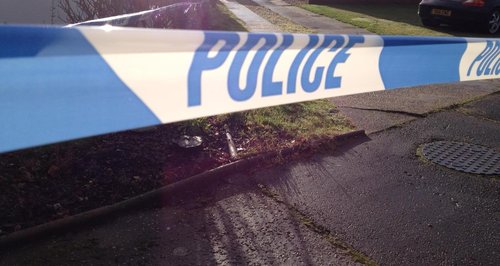 It has been confirmed a man murdered near a school in Harlow and the weekend died from a single stab wound to the chest.
The 48 year-old was discovered collapsed on a path off Pynenest Road near St Luke's Catholic Primary at around 10.45am on Saturday.
He was taken to Princess Alexandra Hospital but declared dead.
Detective Chief Inspector Marina Ericson, of the Serious Crime Directorate, said: "The cause of death has been established but we are still searching for the murder weapon which is thought to be a large knife.
"It is quite possible this has been discarded nearby and I would ask people to check their bins, gardens, outbuildings for any knives that have been left and I would also ask members of the public out and about in Harlow to report any such finds to us.
"I am also very keen to get hold of any CCTV from either businesses or private premises which overlook Pyenest Road, Holly Field, Abercrombie Way and Southern Way from yesterday morning which may have captured either our victim or the person or people responsible for this awful crime.
"The cordon at the scene of this murder remains in place and we have specialist search teams at the location today who will be carrying out a finger-tip examination along the pathway and surrounding area including the nearby playing fields.
"We will remain at the scene for some time and there will also be uniformed officers in the area, and anyone with information or seeking reassurance can speak to them".