Man reported for careless driving after M25 crash
22 August 2018, 08:04 | Updated: 22 August 2018, 09:23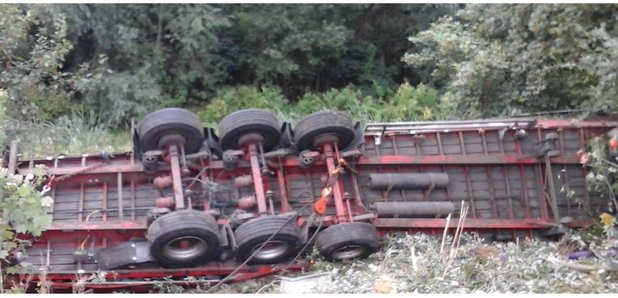 A man from the Czech Republic has been reported for careless driving after a lorry full of flammable liquids overturned on the M25 last night.
No-one was injured but the 32 year old will go to court and may be fined and given points if found guilty.
A lorry crashed through a safety barrier just after 7 o'clock last night, hitting an electricity box and ending up hanging over an embankment.
It spilt 25,000 litres of liquid, and because of how complex the recovery work is, it was decided it wouldn't be safe to start it until daylight hours.
The road is closed anti-clockwise from junction 27 (M11) to junction 25 (Enfield) and is expected to remain shut through the morning.
Photo courtesy of Highways England (@HighwaysSEAST).