Man Sentenced For Killing Pregnant Neighbour in Flat Fire
16 March 2017, 12:36 | Updated: 16 March 2017, 12:38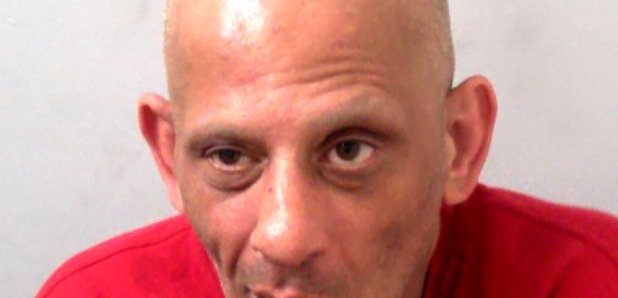 A man who set a fire on the ninth floor of a block of flats in Southend, killing a neighbour and her unborn child, has been made subject of a hospital order.
Lillo Troisi set a fire in a communal hallway outside Khabi Abrey's flat at Grampian Flats in Balmoral Road, Westcliff, at about 11.10pm on Saturday May 7.
Witnesses had reported hearing her shouting for help and tried to help her, but the smoke was too thick.
Firefighters evacuated the ninth floor and found Mrs Abrey, 30, unconscious in the hallway.
She was taken to hospital but sadly died on Monday May 9. A post mortem examination gave the cause of her death as complications arising following the inhalation of fire fumes. This led to her unborn baby suffering a cardiac arrest.
Fire investigators found the remains of a plastic container with a small amount of what was subsequently identified as petrol outside her flat.
A door mat partially damaged by fire was found against the front door and also smelled of petrol.
During the course of their enquiries, officers reviewed CCTV, which showed Troisi buying a petrol can and petrol from a filling station in Rayleigh less than an hour before the fire. Footage also showed him entering and leaving the lift shortly after 10.50pm.
The court heard Troisi, 48, was annoyed with loud music being played, which he believed was being played deliberately to upset him. He set the fire as a warning.
However, although there was evidence he had made complaints, there was no evidence that the Abreys played excessively loud music or that other neighbours had complained. The Abreys had themselves been disturbed by the music played at unsociable hours.
Troisi, unemployed, of Grampian Flats, Balmoral Road, Westcliff, was charged with murder, child destruction and arson.
He denied these charges but admitted involuntary manslaughter and arson when he appeared at the Old Bailey on Tuesday November 1, 2016.
The Crown Prosecution Service accepted these pleas and offered no evidence in respect of the other charges.
He was sentenced at Blackfriars Crown Court today, Thursday March 16, where he was detained under Section 37 of the Mental Health Act to receive treatment. He was also made subject of a section 41 restriction order, which means he will not be discharged from hospital until the Ministry of Justice has agreed to his release.