Man Shot In Sible Hedingham Could Have Leg Amputated
12 February 2016, 05:53 | Updated: 12 February 2016, 06:04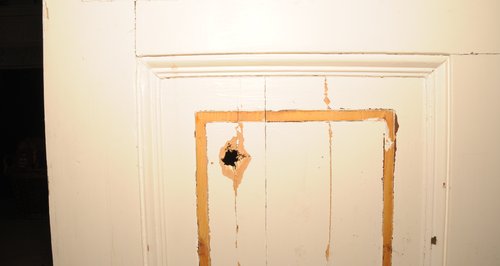 Police investigating a shooting in Sible Hedingham at the weekend say the victim may have to have his leg amputated.
Two man was shot in the leg as he hid in his bedroom from two men who had broken into the property on Rectory Road at around 4.40am on Saturday.
He was shot through the door, suffering what has been described as "life-changing injuries".
Police have also now identified the weapon involved.
Detective Inspector Rob Kirby said: "Following a detailed forensic analysis of the shot that has been recovered and the damage caused to the door we believe that a .410 shotgun was used to shoot the victim.
"This type of shotgun is smaller and lighter than a regular shotgun. If anyone has information on this weapon or believes they have sold ammunition of this type to someone matching our suspects' descriptions then we would like to hear from them.
"Our victim remains in hospital receiving treatment and his doctors are still battling to save his leg. He faces the very real prospect that it may have to be amputated.
"His leg took the full force of the blast as he stood with his foot against the door to keep it shut and if he had been standing in a slightly different position he could easily have been killed.
"We strongly believe that the men responsible for this vicious, unprovoked attack will be known to someone within the local community, and we urge anyone who thinks they may have information, to tell us what they know."
The two suspects are both white, aged in their 20s, of slim build and were wearing dark clothing. One of them is described as bald.