Man Suffers Burns After Chip Pan Fire In Colchester
20 March 2016, 07:16 | Updated: 20 March 2016, 07:21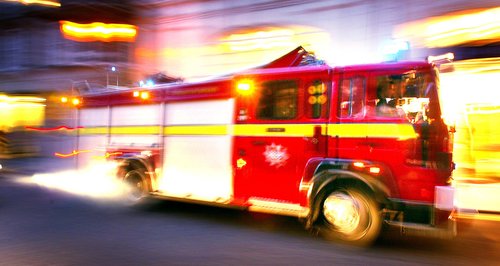 A man has been taken to hospital with burns to both arms after a chip pan fire in Colchester.
Two fire crews were called to Ashdown Way at 3:18pm yesterday after the man, in his 30s, had thrown water onto flaming hot oil.
It was the second chip pan fire in the county in as many hours; crews were called to another one in Homestead Road in Ramsden Bellhouse.
The fire there was out on arrival and crews carried out safety checks.
Sub Officer Mark Elsey said: "Incidents like this show how easily cooking can turn into disaster. More fires start in the kitchen than in any other room in the home.
"If a fire breaks out in your home, get out to safety and call us. Make sure you have a working smoke alarm."
You can apply for a free home safety visit here.