Man Who Stabbed Woman 30 Times Guilty Of Murder
27 November 2018, 16:55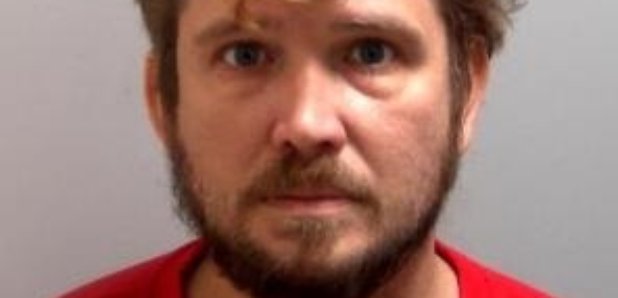 A man, who stabbed a mother 30 times after she knocked to collect his loan repayment, has been found guilty of murder.
Geoffrey Hutton, 38, was today, Tuesday November 27, found guilty of murdering 49-year-old Tina Cantello.

During a two-week trial at Snaresbrook Crown Court, jurors heard how Tina worked as a debt enforcement officer for a small loans company.

As part of her role she would visit customers at their homes and collect cash as repayments towards their loans.

At around 5.30pm on Friday June 8 this year, Tina visited Hutton at his home in Derby Close, Langdon Hills, for a pre-arranged appointment to collect his weekly instalment.

After Tina failed to return home following that appointment, her family reported her missing, and Essex Police began a search.

Almost 24-hours after she knocked at Hutton's home, officers were led to his address after a neighbour recognised Tina's car from the missing person's appeal.

As they approached Hutton's front door, he emerged covered in blood and told police he needed help.

Officers went inside where they found Tina's body in a bedroom upstairs. She was dead and had suffered 30 separate stab wounds and 17 further injuries to her body.

Hutton was arrested and, during police interview, repeatedly denied he had carried out the brutal attack. Instead he claimed a man who he did not know arrived at his home shortly before Tina.

Hutton claimed the unknown man stabbed Tina shortly after she arrived at the house and then made him drink bleach and stab himself.

During the trial jurors heard damning forensic evidence including that Hutton's DNA was found on Tina and the knife used to kill her.

Jurors took just over two hours to find Hutton guilty of murdering the mum.

Following the verdict, Senior Investigating Officer DCI Martin Pasmore of the Kent and Essex Serious Crime Directorate said: "Tina was a hard-working and much-loved mum and grandma.

"She was just doing her job when she knocked at Hutton's home and nothing could have prepared her or anyone for the level of senseless, brutal and devastating violence she was to face, which tragically ended her life.

"The horrific and random nature of her killing will stay with her family, the community, my team and I forever.

"Tina's family will never get over losing such a special lady in such a brutal way. But I hope they feel that today's verdict has brought them some sense of justice."

Following the verdict, Tina's family paid tribute to the hard-working mum.

In a statement they said: "Tina Cantello was so many different things to so many people: a beloved wife, daughter, mother, grandmother, sister, twin, auntie, niece, cousin, friend and colleague.

"She was our warm beam of light in an increasingly dark and cold world. On 8th June 2018, Geoffrey Hutton viciously snatched Tina from our lives and tried to extinguish her light.

"While Tina is gone, she is far from forgotten or absent; Tina will always be with us in spirit and remain very much alive in our thoughts and memories.

"While our lives are shattered and broken, we, Tina's family, refuse to allow Hutton's violent, vile and depraved actions to become her defining moment.

"Tina's life story is one of joy, love, smiles, laughter and celebration, as well as hard work, determination, commitment and loyalty. Tina leaves a rich legacy, and we will forever honour and respect her life and memory.

"Hutton has deliberately sought to exploit his hearing impairment to deceive the court into believing he is vulnerable and incapable rather than the callous and calculated person he is.

"Hutton has piled insult onto injury by refusing to take any responsibility for his actions and in forcing our family to endure his fictitious narrative about a third-person intruder.

"No punishment would be commensurate with Hutton's grievous actions, and his flagrant lack of remorse and atonement means he will never find forgiveness."

Hutton was remanded in custody and will return to court at 11am tomorrow for sentencing.