Meet The Candidates Running In Thurrock
29 April 2015, 06:21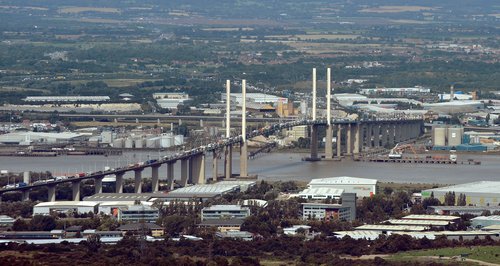 Heart's been speaking to the parliamentary candidates for the main parties running in Thurrock, ahead of next month's general election.
In our constituency report, we question the candidates looking to represent you in Westminster.
Standing in May 7th's election for Thurrock are -
Tim Aker - UK Independence Party (UKIP)
Jamie Barnes - Cannabis Is Safer Than Alcohol
Polly Billington - Labour
Jackie Doyle-Price - Conservative
Rhodri Jamieson-Ball - Liberal Democrats
Aba Kristilolu - All People's Party
Daniel Mumyambu - Independent
You can also see the list of candidates running elsewhere in Essex HERE.
We asked the Thurrock candidates from the Conservative, Lib Dem, Labour and UKIP parties the following questions -
1. There are currently plans for a new lower Thames river crossing that may go through Thurrock – what's your opinion on this and how will you fight for what people here need?
2. Illegal traveler encampments have been a growing problem in the area recently - what will you do to tackle the issue?
3. Something that seems to be a big concern for people in this area is immigration and controls on our boarders, what are your opinions on this – and if elected how would you make sure your constituents' views are met?
4. Discussions are being made to close Grays' NHS Walk-In Centre, what are your views on this, how would you protect Thurrock's health services?
5. How will you will you maintain Thurrock's identity and autonomy as a place and an economic hub in its own right, with London so close?
You can listen to and share the full interviews below -
UKIP : What makes Tim Aker say "we can win here" ?
LABOUR : What's Polly Billington talking about when she says she'll "lie down in front of the bulldozers" ?
CONSERVATIVE : Why does Jacke Doyle-Price say she's "disappointed" in the other candidates?
LIBERAL DEMOCRAT : Hear what Rhodri Jamieson-Ball was talking about when he said "what I'm about to say, will get me no votes."