Merger Considered For Colchester & Ipswich Hospitals
3 February 2017, 11:36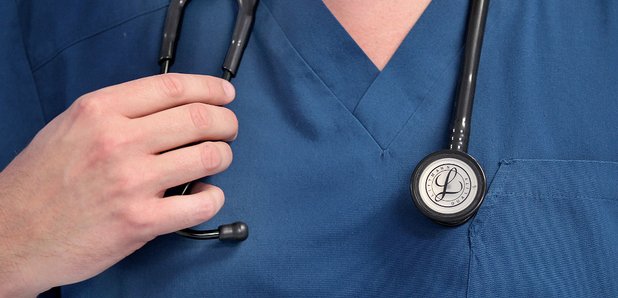 Colchester Hospital University NHS Foundation Trust and Ipswich Hospital NHS Trust to explore long term partnership for patient care.
Colchester Hospital University NHS Foundation Trust (CHUFT) and Ipswich Hospital NHS Trust (IHT) have agreed a Strategic Outline Case to work together in a long term partnership.

The boards of the two Trusts are looking at different ways in which the organisations can work together to improve care for patients and create a more sustainable future for both organisations.

The Trust boards, which both met at the end of January, decided to continue looking at ways of working together after considering a document called a Strategic Outline Case. This describes the reasons change is needed, the benefits to the Trusts in working together, and different ways in which this could happen.

No decisions have yet been made on how this partnership will work, but the Trust boards have noted last year that there will need to be A&E, Maternity and Acute Medical services at both Colchester and Ipswich hospitals in the future.

Chair of both Trust boards David White's role was extended to CHUFT in May 2016 from IHT, where he was already Trust Chair.

David White said: "We need to show how the Trusts working together more closely could benefit the patients of both organisations. This could happen through sharing some resources like staff, equipment or space.

"We are keen to exchange best practice in caring for our patients and for both organisations to get the best of what the other can offer."

Chief executive Nick Hulme, who was already chief executive at IHT, took up the role of chief executive at CHUFT as well in May 2016.

Nick Hulme said: "The two Trusts are having ongoing discussions about what long term partnership means and how we can work together. We are doing this by having important conversations with our clinicians, commissioners and partners, listening to their views.

"Now we will expand this conversation to patients and patient groups, and a wider group of stakeholders, as well as continuing to talk to doctors, nurses and other staff about these ideas. We want to explain our ideas and capture everyone's thoughts to help us identify the best way of caring for our patients into the future."

The Trusts agreed to work in partnership after CHUFT was again rated 'inadequate' by the Care Quality Commission in January 2016.

As a result, the Trusts now share a chief executive and are looking at different ways of working together.

The Strategic Outline Case examines many different scenarios for a partnership of the two organisations. Groups of clinicians and managers at the Trusts and in the local health systems considered the benefits of each scenario, feeding into a recommendation to the Trust boards. This was to continue to evaluate three of these scenarios in the next stage of planning (an Outline Business Case).

These scenarios are:

" A merger of the two Trusts with full integration of clinical services
" A merger of the two Trusts with some integration of clinical services
" An acquisition of one Trust by another

As a comparison, the scenario of 'no change' is also being considered.

A merger or acquisition would not necessarily require clinical services to move, but may mean that services would work together more closely, for example, sharing best practice in delivering high quality care.

The Trusts aim to have completed their Outline Business Case in the summer.