Migrants Detained In Harlow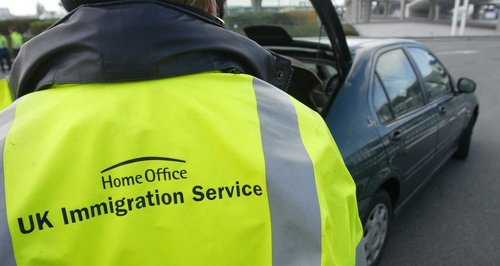 Seventeen suspected migrants were detained by police after being discovered in the back of a lorry in Essex.
Two of the group, who are thought to be aged under 18, have been referred to social services while the rest have been handed to Immigration Enforcement.

All of the males were detained by police on suspicion of entering the UK illegally following the incident in Harlow, the Home Office said.

A 38-year-old Romanian man who was driving the lorry was arrested on suspicion of facilitating illegal immigration but later released without charge.

A police officer involved in dealing with the discovery earlier on Friday tweeted: "All males found within the back of the lorry in Harlow are on route to Dover to be welcomed by the UK Border Agency."