More CCTV To Be Expanded In Southend?
22 August 2017, 06:19 | Updated: 22 August 2017, 06:21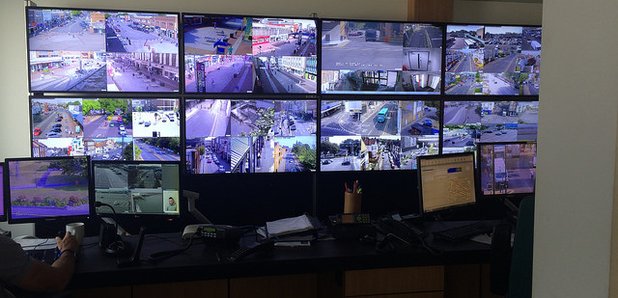 Southend residents and businesses are being asked for their views on a proposed upgrade of the Borough's CCTV network.
The Council is now seeking views over proposals to overhaul the entire network and establish new areas of the town to be covered by CCTV.
This follows an assessment of the capabilities of the Borough's ageing analogue CCTV network, opportunities posed by newer digital technologies, and changes in the Borough's night-time economy.
Digital CCTV cameras can zoom further and pan wider than the council's current cameras, meaning a larger area can be effectively covered by a single camera and produce images of a higher resolution.
The main areas the council is seeking views on, are:
The proposed switch to digital cameras
The areas of the town which would most benefit from CCTV coverage
The Council's CCTV suite is monitored 365 days a year, 24 hours a day. There are currently 165 cameras that are strategically placed around the Borough to help deter and detect crime and to promote a sense of public safety in our neighbourhood.
Cllr Ann Holland, Executive Councillor for Culture, Tourism and The Economy, said: "Southend was an early adopter of CCTV cameras and we have one of the most comprehensive networks in the region. But because we adopted early, the technology is now getting quite old.
"In order to justify the use of CCTV, we have to demonstrate the cameras meet standards for effectively tackling crime and anti-social behaviour.
"We don't believe they will meet those standards for much longer so are looking to invest in their replacement. This then gives us the opportunity to review which areas of the town that should be covered by CCTV, taking into account changes in where crime and anti-social behaviour occur and changes in the night-time economy, such as the growth of areas of Leigh-on-Sea as an evening destination.
"So that we can make sure that the new network is fit for purpose, we are urging residents, businesses and community groups to give us their views as part of a public consultation.
"We will use this feedback to develop our proposals and influence the network that is ultimately built."
A consultation has been launched this week (week commencing 14 August) and will continue until Friday 6 October.
How to take part
We encourage you to respond to the consultation online via: www.southend.gov.uk/cctv.
Alternatively, response forms can be downloaded from the website www.southend.gov.uk/cctv or paper response forms can be sent out on request or collected from Southend Council Offices. Completed response forms should be sent to:
(FAO Business Intelligence Officer) Deputy Chief Executive (Place), PO Box 5557, Civic Centre, Victoria Avenue, Southend-on-Sea, SS2 6ZF;
Or via email: bettersouthend@southend.gov.uk
If you have any queries relating to the consultation or want advice on how to respond, please contact the Performance Team on 01702 215408 during office hours Monday-Friday, or email bettersouthend@southend.gov.uk
All responses will be publically available and cannot be treated as confidential, although address, telephone and email details will not be published.
Public drop-in sessions
Public 'drop in' sessions have been arranged at the following locations:
23rd August – 9am – 4pm
Leigh Community Centre - 73 Elm Road, Leigh on Sea, SS9
Civic Centre - 4.30pm – 8pm
Jubilee Room, Civic Centre, Victoria Avenue
9th September – 3pm -8pm
Committee Room 2, Civic Centre, Victoria Avenue, Southend
Shoebury - date to be confirmed (see website for further updates)
Shoebury Youth Centre - 204 Delaware Road, Southend-on-Sea, SS3 9NS
For paper copies of the options and this questionnaire and details of consultation events, please email bettersouthend@southend.gov.uk